When Truck Drivers have to Stay Overnight, How to Keep Perishable Cargoes Cooling?
For some of the temperature sensitive cargoes, it have to keep in certain temperature, but when truck drivers have to stay overnight, how to solve this problem? Let's see some solutions.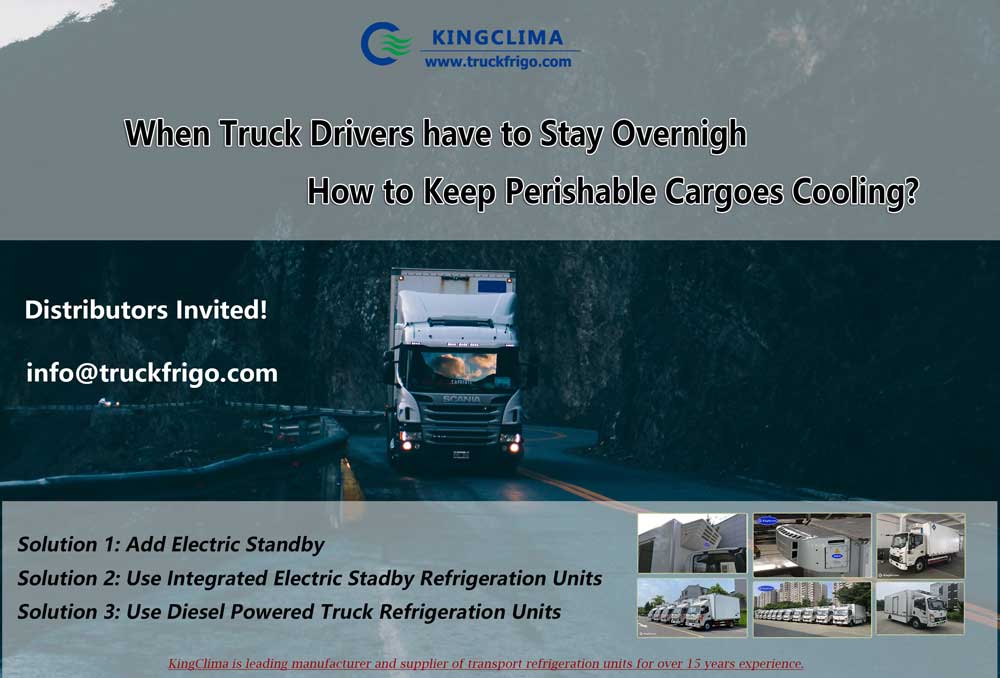 What is Electric Standby Truck Refrigeration Units?
Electric standby truck refrigeration units
are truck units with electric standby system, which can realize it truck engine is off but cooling is contentious. It usually used when truck drivers stay at night or upload cargoes for a longer time and have to keep the truck reefer units on.
It has an electric standby device, which can connect the outside power source for
truck refrigeration units cooling
, then the cargoes will be safe even drivers stay overnight.
What KingClima Provide for Electric Standby Units?
A: choose our
vehicle engine driven refrigeration units for trucks
, and then equip the optional choice for standby. The standby units is installed underground the truck chassis, so it may have some requirement to chassis height.
B: choose our
integrated electric standby truck refrigeration units
, the standby is integrated into condenser, very easy to install, no need to consider whether there is a place to install standby.
Models for recommend:
K-260S
/
360S
/
460S
/
560S
/
660S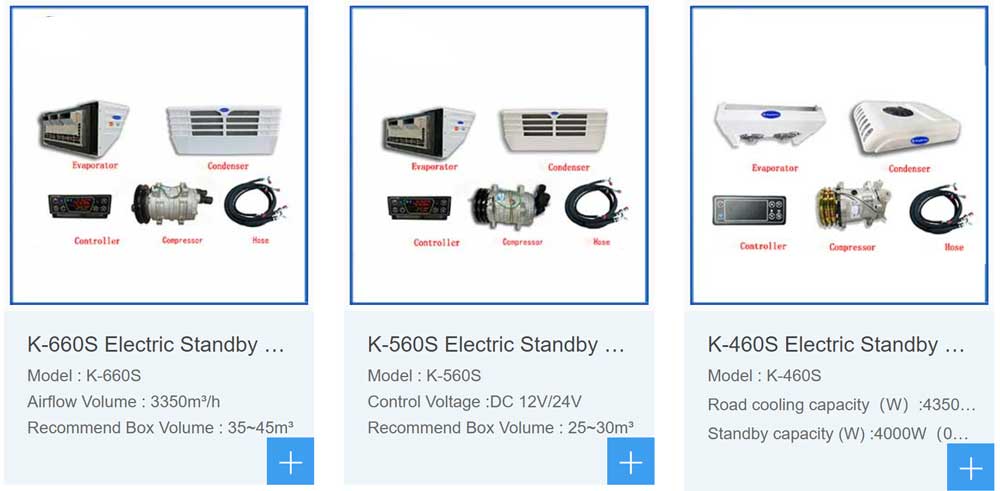 What is diesel truck refrigeration units?
Diesel truck refrigeration units
are transport refrigeration units, who have an independent cooling system and not rely on the truck engine for cooling.
Usually the diesel powered truck refrigeration units are used for long-distance transport, and it has an independent cooling system, so even turn off the truck engine, the diesel powered engine will turn on atomically for cooling refrigeration units. Compared with electric standby solution, this is more helpful for short 3 or 4 hours stay.
What kingclima can provide for the diesel powered truck refrigeration units?
Now for the diesel powered truck refrigeration units types, our super series are suitable, and in China, only the one factory can produce the diesel powered units that the quality is matched with Thermo King, carrier types but price is more competitive than them.
Models for recommend:
Super600
/
Super800
/
Super1000
/
Super1200
for different size of truck box.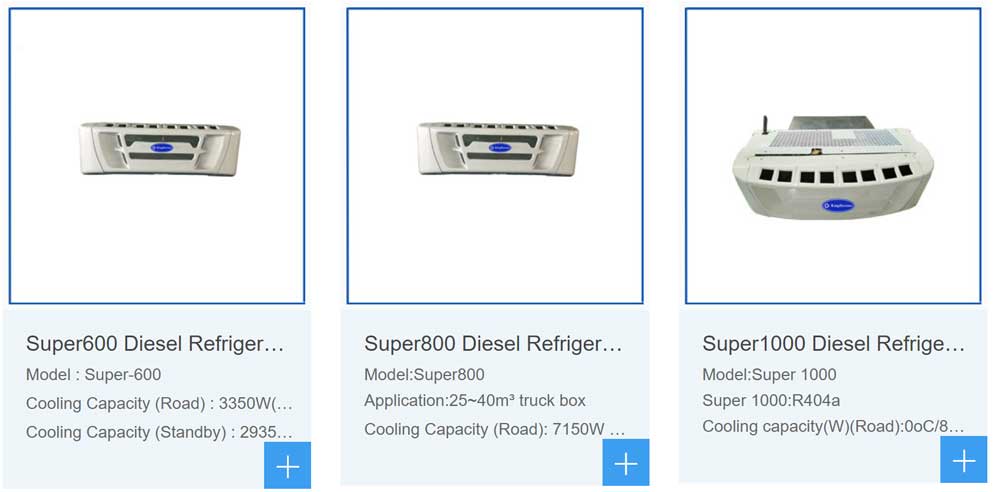 Distributors are Invited
KingClima invite partners who has the ability to resell our
transport refrigeration units
in local areas, provide after sales service such as installation, repair and maintain service for local customers. For our distributors, we also give some of our strong support to help you grow your business. Please feel free contact us for more details if you think you are the suitable one.