Box Truck Reefer Units for Transporting Red Wine
This time we provided the
Box Truck Reefer Units
for Transporting Red Wine.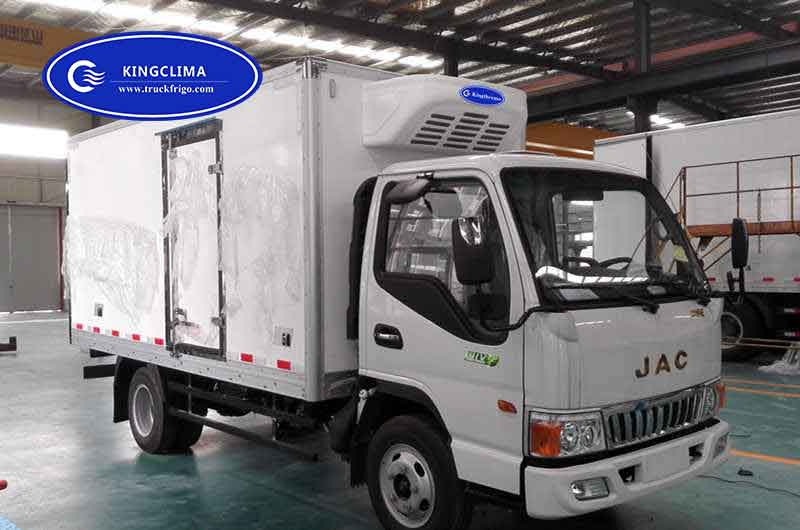 The customers come from Southeast Asia. Southeast Asia is located near the equator, with low latitude, hot all year round, and the annual temperature is between 25℃-30℃. The customer purchases the
K-460 truck refrigeration units
to transport red wine. The temperature requirement is 21°C.
The customer has been using the Carrier 350 unit before. Our
K-460 box truck reefer units
can completely replace the Carrier 350 and has a larger cooling capacity than the Carrier 350.
KingClima K-460
truck refrigeration unit
is in split structure and driven by the vehicle engine. It is especially designed for the medium or big trucks with 15~20m³volume size or 5.2 meter length truck body to keep temperature range from -18℃ to +15℃. With R404a Eco-friendly refrigerant, super slim evaporators, aluminum micro-channel parallel flow coils in condenser and aluminum foil with internal ridge copper tube in evaporator, the heat dissipation rate can be increased by 30%, that is to say, it has a best cooling performance, even in the high ambient temperature, the big cooling capacity is up to 3980W.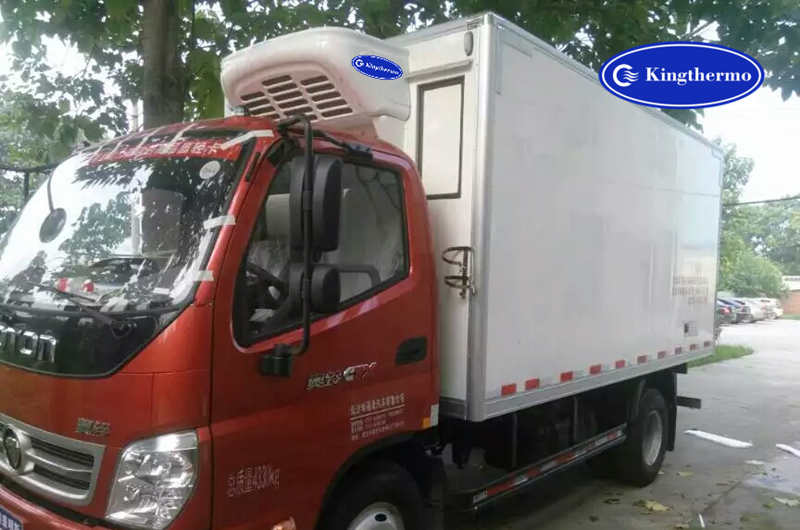 After the customer received the goods, it was successfully installed on the truck. The K-460 truck reefer unit was front install. The customer feedback that the installation is very simple and the cooling effect is very good. It can not only meet the customer's demand for wine preservation, but also meet the needs for transporting frozen products. And the exterior design is very good-looking, and the customers are very satisfied with it. In addition, the K-460 truck reefer unit also has an optional electric standby system AC 220V/380V to meet the cooling needs of customers when their vehicle parked.
Except the truck refrigeration units we can also provide the
van refrigeration units
according to your use . Just please feel free to contact us .