Van Refrigeration Unit Solution for Toyota Lite Ace Van for Kuwait Customer
Problem that Kuwait Customer Meet on Cargo Van Refrigeration Unit
Recently we get one of our customer's requirement for
van refrigeration unit
to install on his Toyota mini van, the cargo van brand is Toyota Lite Ace. Here is the email that our customers demand to the
cargo van refrigeration unit
.
" How are you ? hope you are doing well.
I am looking for refrigeration unit for one of our Toyota mini van ( Toyota Lite Ace) . The customer use it for transporting food and cold storage products .
The dimensions are attached to this email .
1.Could you suggest the applicable model for this van type and the installation manual ( I need to confirm if the additional compressor can be installed to the engine etc..) .
Kuwait is an extremely hot in summer place ( outside temperature is around 58ºC in noon time for July -August months )
2.Also do you have cabin insulation materials for such conversion?
3. kindly consult with your technical team if I need to provide any more details
Below is photo of the van"
From our customer's email we can know that the most main problem that he care is in Kuwait, it is very hot in summer, ambient temperature is up to 58ºC in noon. What he need is a very high quality
van refrigeration unit
that can bear up such a high ambient temperature. For this kind of problem, our sales team give the following solution and recommend to our
V-300 refrigeration for vans
to him.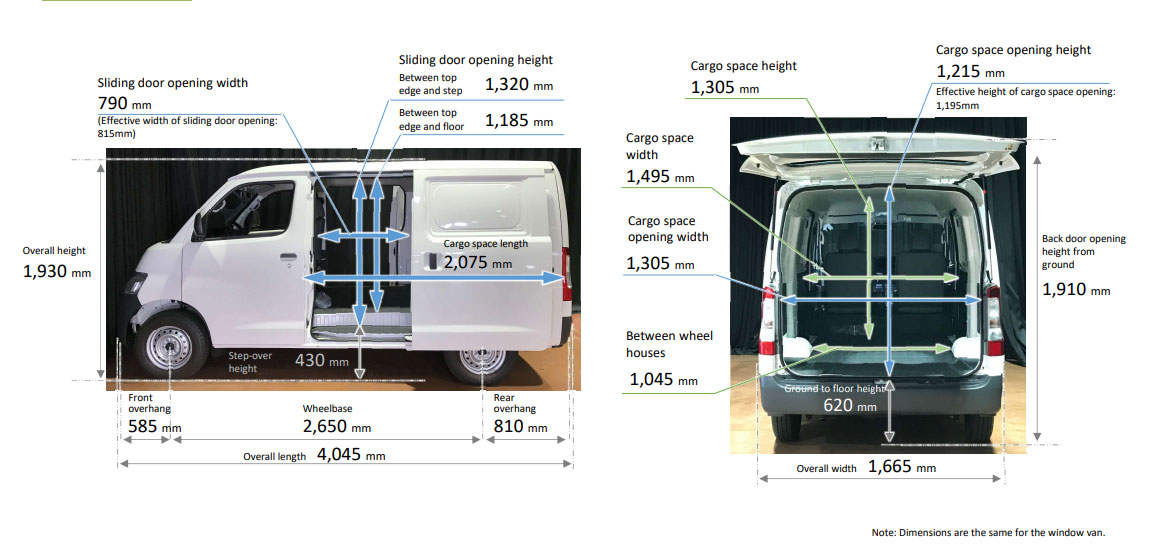 Solutions for Kuwait Customer Toyota Lite Ace Van Refrigeration Unit
Here are some information that we have confirmed with our customer.
1. The voltage of
V-300 van reefer units
,12V or 24V ?
It is 12V
2. The quantity of
V-300 van reefer unit
you plan to buy ?
We estimate to convert around 500-600 vans for this year .
3. Inside temperature requirement from the customers?
-5ºC ~ +15ºC
Other information we get from our customer is that he is using Carrier Citimax 280 HA model, in order to matched with Carrier transicold model, we consider two solutions,
V-300 van refrigeration unit
and H-380 High-End van refrigeration unit. Both
van refrigeration unit
compared with Carrier Transicold has its own advantages.
Since this is big project we at Toyota have a quality evaluation to be performed for the new V300 in Kuwait to finalize bulk quantity . Is there a possibility for KingClima to visit Kuwait with a demo unit later this year and check the installation on actual van .
Here we compared Carrier van refrigeration units with our
V-300 Cargo Van Refrigeration Units
and H-380 Van Reefer Units for him to refer to.
V-300 Van Refrigeration Unit:
it is a very cost-performance model, price is lower than Carrier, but the cooling capacity is also enough for his need to meet -5ºC ~ +15ºC temperature.
H-380 Van Refrigeration Unit:
H-380 is kingclima high end series van refrigeration units, it has a very high standard production requirement and the inner side parts all adopt world famous brands.For example, it use same compressor QP16 like Thermo King and carrier, stable working performance, CPR valve, meet extremely high temperature areas cooling demand.
Finally, our customers decided to choose both two models of KingClima van refrigeration unit to test on his Toyota mini vans. After received the payment, we arrange our production line to ready the sample van refrigeration units and arrange our warehouse and logistics department to pack the products and deliver the products.
Cooperation With KingClima
KingClima is very professional in all kinds of solutions for
transport refrigeration units
and
refrigerated truck box
. Our one-stop service will help you save more time and increase working efficiency in the international business. What we welcome cooperation type is to be as distributors, that is to say, resell our products and supply after sales service to local customers. If you have the ability and more experience in the transport refrigeration units business, welcome join us! Please contact us if you have interest in cooperating with KingClima!