Van Refrigeration Unit for Toyota Van Solution Export to Kuwait
Middle East Hot Temperature Area Toyota Van Special Toproof Mounting Van Refrigeration Unit
As we all know, the Middle East such as Saudi Arabia, Kuwait, Egypt summer temperature is often above +50 degrees Celsius, high temperature, so the
transport refrigeration unit
pull low temperature -20 degrees Celsius requirements are relatively high. This month we exported a batch of more than 30
van refrigeration units
V300 and V460 models to our Middle East counties customers, which are suitable for 4-12 cubic meters of van cargo box.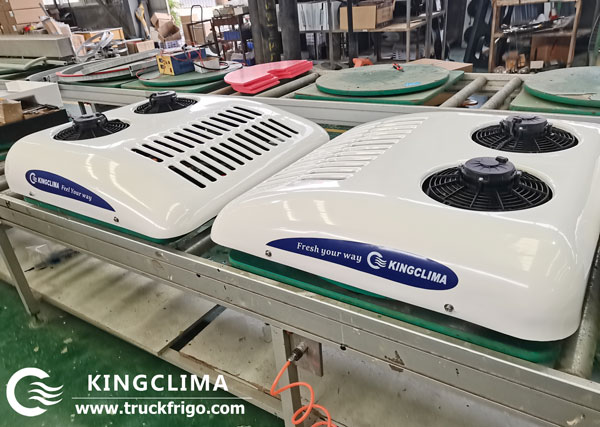 The V300/V460 is driven by the fuel engine driven generator on the road to drive the
van refrigeration unit
work, DC12V, evaporator and condenser is split, taking into account the high temperature in the Middle East, we specifically increased the evaporator core and condenser core, faster and better heat dissipation, equivalent to the Carrier Citimax 280 and Citimax 350
van refrigeration unit
.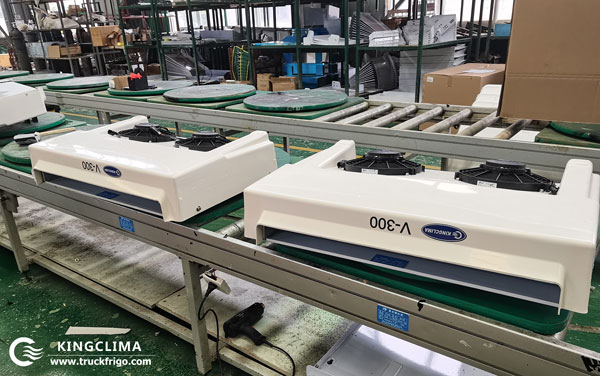 At the same time, we also equipped the
van refrigeration unit
with a set of CRP valve to avoid compressor failure under high pressure and to better protect the performance of the compressor.
Also for our
van refrigeration for sale
, our customers feedback to us that the price is very competitive than Carrier transicold Citimax 280, Citimax 350 and Citimax 400
van refrigeration
models. Because of they are the refrigerated van manufacturer in the local area, so to find the best quality and best price of every parts is their goal to increase their profits!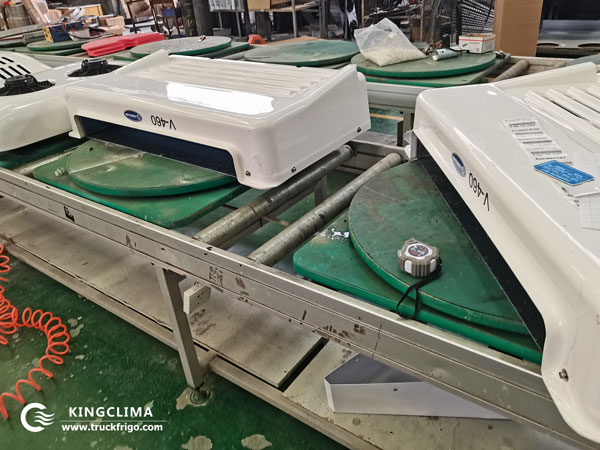 KingClima Van Refrigeration Models VS. Carrier Models
Brand
Model
Compressor
Cooling Capacity
(At the ambiment temperature of 30℃)
Application van box
(m³)
Carrier
Citimax 280
Carrier 130,131 cc
3000 (0°C)
1600(-20℃)
3.5m³
Citimax 350
Carrier 150,147 cc
3500(0°C)
1900(-20℃)
6.2m³
Citimax 400
Carrier 160,161 cc
4250(0°C)
2200(-20℃)
9.5m³
Kingclima
V-300
5H14,138cc
3300W(0°C)
1760W(-20℃)
3.5m³
V-460
TM16,162cc
4380W(0°C)
2310W(-20℃)
6.2m³
V-460
TM16,162cc
4380W(0°C)
2310W(-20℃)
9.5m³
V300/V460
van refrigeration
can make the temperature inside the box -20 degrees Celsius to +15 degrees Celsius according to the different cargo temperature requirements freely adjustable, while our units are equipped with heating function for free as standard. With the same or even better cooling capacity, we also provide a one-year warranty and free compressor, oil, controller, fan and other wearable parts during the warranty period. This
overhead refrigeration unit for van
can also be applied to Sprinter, Toyota, Maxus and other refrigerated vans.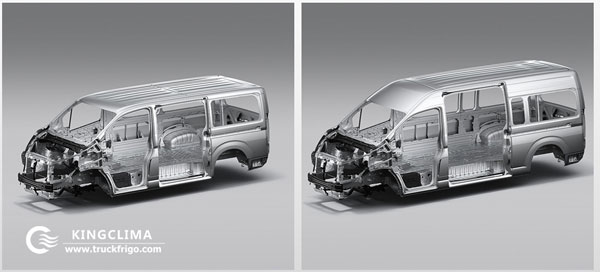 As for now, we have already some of partners, distributor centers and installation centers all over the world. To cooperate with KingClima we welcome different ways, to be as an authorized dealers reselling our
transport refrigeration
or if you have the ability and professional to install HVAC systems, we welcome you to be as our official installation centers in your local market and with some of profits to you from us! No matter what kinds of cooperation ways, there is some way will be suited to you and us! We welcome you to join us!