V200 Refrigeration Units For Vans Exported To Kenya
Our customer Okas is from Kenya, he has two trucks, a 3.5cubic meter and a 7 cubic meter. He purchased a unit to transport fresh yogurt, and the temperature requirement is -5 degrees.
Van Refrigeration Units Solutions For Kenya Customer
The whole of Kenya is located in the tropical monsoon region, but due to its high terrain, it has a savannah climate with large seasonal differences in precipitation. The highest temperature throughout the year is 22-26°C, and the lowest is 10-14°C. Since Kenya's environment is not very hot all year round, we recommended
K-260 Small Truck Refrigeration Units
to our customers, K-260 is our smallest conventional refrigeration unit.
Then we asked the customer to send pictures of two trucks, as shown below:

We found a problem through the customer's picture, the customer's truck had no place to install the front refrigeration unit, so we re-recommended the top refrigeration unit,
V-200 Van Refrigeration Units
.
V-200 Van Refrigeration Units
apply to all kinds of small and medium-sized refrigerated cargo vans with 5 -12m³ van box. The small van units are roof top mounted units for cargo vans to transport freezer goods. With R404a Eco-friendly refrigerant, the temperature can range from -18℃ ~ +15℃. So this reefer model is suitable for our customer.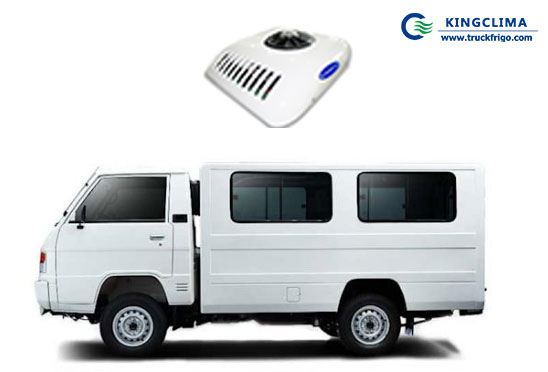 V-200 Refrigeration Units For Vans
are overhead refrigeration units, and the height is very low, which does not affect the daily access of customers to the underground garage, and solves the problem that the customer's truck has no place to install the front unit.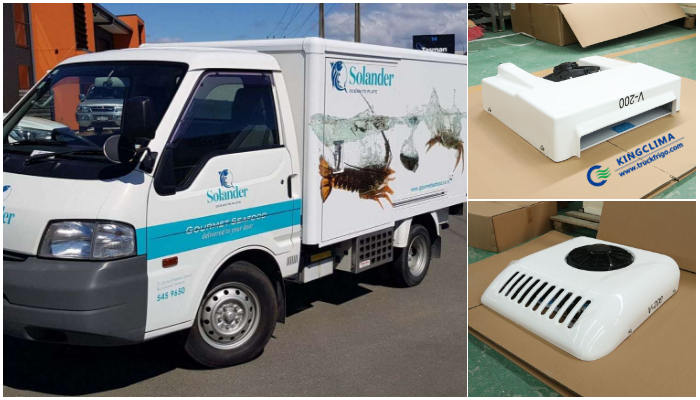 Cooperation with KingClima about Van Refrigeration Units & Small Truck Refrigeration Units
We provide customized refrigerated transportation solutions for many vehicles : trucks, vans, trailers, tricycles, etc. We can supply the whole complete lines of
Van Refrigeration Units
&
Small Truck Refrigeration Units
with competitive price and high quality. If you need it, please feel free to contact us.