V-200 Van Refrigeration Exported to US
At present, more and more people are keen to refit their vans into refrigerated vehicles to meet the needs of cargo refrigeration and refrigeration.
Our customer Tom from US and he has a Nissan NV 200 van, with its low cargo floor liftover height(21.1 inches) and tall roofline, the NV200 compact cargo features a large cargo capacity of 122.7 cubic feet. Payload is rated at 1,480 pounds(S model). Tom modified it to the refrigerated van to transport fruits, and the request temperature is 40℉, so we recommend him our model
V-200 Van Refrigeration
.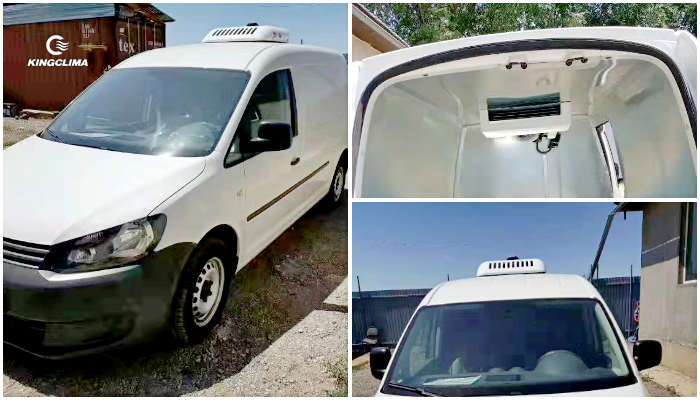 kingclima
V-200 Van Freezer Units
apply to all kinds of small and medium-sized refrigerated cargo vans with 3 -8m³ van box. The small van refrigeration are roof top mounted units for cargo vans to transport freezer goods. With R404a Eco-friendly refrigerant, the temperature can range from -18℃ ~ +15℃. Customers can choose kingclima units for vans to equip with optional function: Heating system for different demands.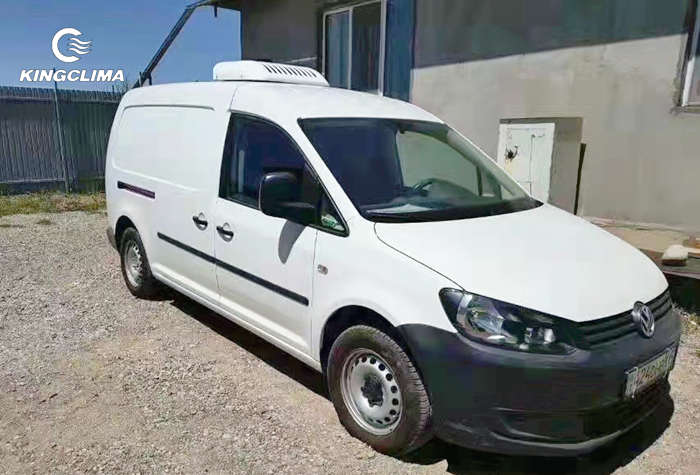 We also provide standby AC110/220V function for V-200 model, for this the van can still working even if the van parked. Except the van refrigeration , we can also provide the
Truck Refrigeration Units
and the related spare parts. If you have any needs, just please feel free to contact us.