V-300 Van Refrigeration Units for Sale to German Feedback
Why German Customers Choose KingClima as Their New Supplier ?
Mr. Fedio, one of our customers from German, who has a small van conversation factory in local areas and his main business is to help local customers retrofit commercial vans into what their want, usually convert into refrigerated vans or camper vans with
van refrigeration units
or camper van air conditioners.
Recently Mr. Fedio find KingClima in Google wanting to find a new supplier because of the German local
transport refrigeration units supplier
cannot produce units because of affected by the conovirus.
Appreciated by KingClima teams fast contact and reply for customer's question and the team of professional experience in recommending suitable van refrigeration units model, Mr. Fedio finally ordered one set of
V-300 van reefer units
by air only with 5 days it arrived and installed fast for local areas. The local areas use the cold van for deep frozen sea food delivery and the
V-300 refrigeration units for vans
temperature controlled perfectly meet the -30℃ cooling demand.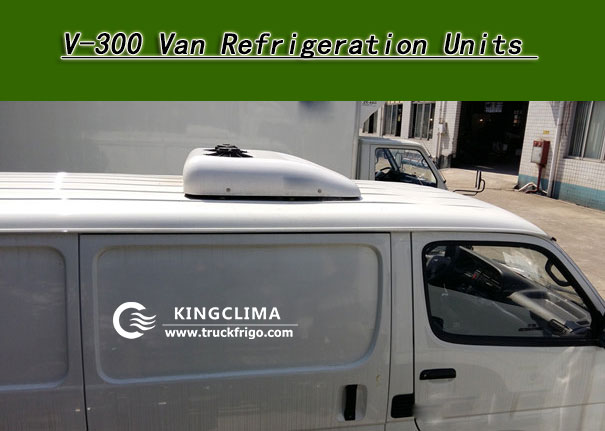 Some of our customers are very appreciated of the
V-300 van frigo units
, why ? because the V-300 is for lowest temperature -30℃ use and for lager van box with 15m³size. This model is working in the market for over 10 years with a very stable working performance in the market and also have updated again and again to suit for different market use.
Distributors are Invited
Talking about the distributorship matters, Mr. Fedio is very interested in it and thinking about to reorder some other kingclima
truck refrigeration units for sale
models and mobile refrigeration units for the German local areas use to test it quality. We are looking forward to have a further communication with Mr. Fedio. Just wait for it!
Also for some other market, we welcome distributors to join us, test our products and resell it in local areas. Please fell free to contact us if you have any interest for this business.