Solution On Gasoline Truck Install An Electric Truck Refrigeration Unit
Raki from U.S. and he has a small truck, which is 4 cubic meter and request temperature is -20℃ to transport some frozen foods.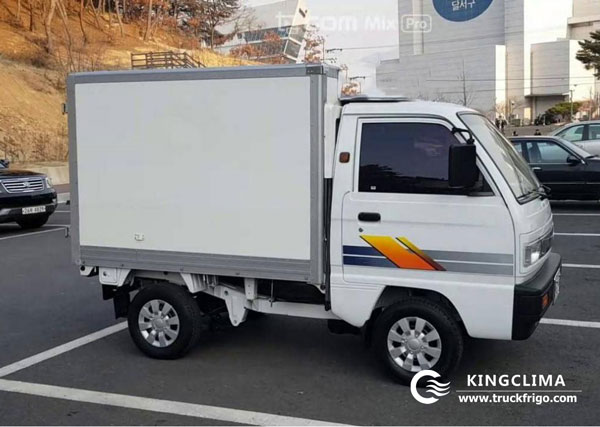 This truck is a gasoline model and it is better to install a engine drive
truck refrigeration unit
, but Raki said there is no place to install an extra compressor in the truck, this box truck is so small and tight so he only wants a full electric
truck refrigeration system
.
And he also pointed that this truck can not install the roof mount
truck reefer unit
because his own garage has height limit for the truck, and he asked us provide a front mounted
truck refrigeration
.
According to his request, we recommend him our
K-300E truck refrigeration
, this model is full electric refrigeration unit for his small truck.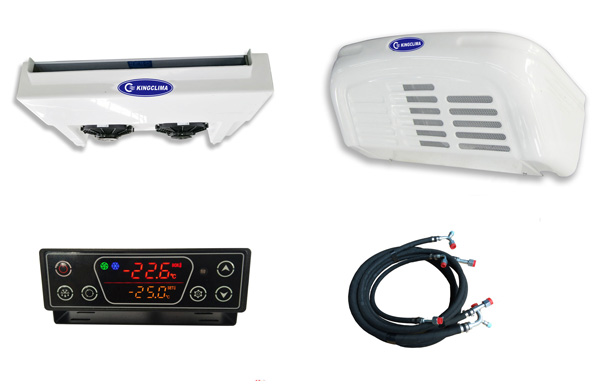 K-300E model
truck refrigeration unit
is all electric type, the condenser and compressor are integrated, so it is easy to install the units, no need extra space to consider the compressor matter.
You may ask that with
electric truck refrigeration
, where are the electric power from? Good question! We make it as DC48V voltage. Customer can choose to add a separate battery, and usually the battery needs to be 48V 100Ah, which can make sure the truck refrigeration working for 5-6 hours.
Then you many ask another question, what if the power run out of ? that is also a good question that most of customer care about. For our
electric truck refrigeration
, we will also equip a battery charger for you. Like a mobile battery charger, just fill it with power then use on truck refrigeration system.
For the
truck refrigeration
, we have many types of solutions. No matter for
all electric truck refrigeration
or gasoline truck, we also have suitable truck refrigeration system. For the cooperation, we can cooperate with truck manufacturer partners. Our
truck refrigeration
with very high quality that already used in American and European market with a very good feedback.
So for the truck manufacturer, we can supply stable truck refrigeration system with a very competitive price. For truck refrigeration dealers, if you are represent other brands, it doesn't matter. You can also choose KingClima brands as an optional choices for the local market customer to have a more competitive price of
truck refrigeration
.