Small Refrigerated Trailers KF-20 Feedback from America Customer
Early this November ,I`ve received a mail from Hugo ,who run a small refrigerated trailers rent company in America. He needs a trailer refrigeration that can meet the needs of his trailer,which size is 5*10ft ,and AC120V with frozen function .So the temperature should be -20℃(-4℉).
According to the demand details provided by him, I recommended our KF25 small reefer trailer to him. The volume of trailer box provided by Hugo is about 350ft ³, The maximum freezing range supported by our KF25 is 550ft ³, Moreover, the temperature can be controlled at - 20 ℃, which can fully meet Hugo's demand for products.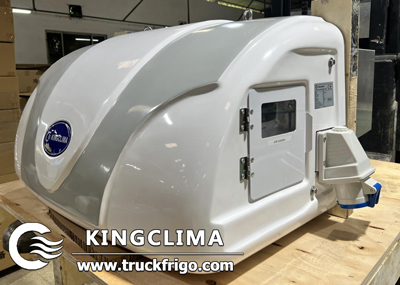 Since KC20/KF20/KF25 are products of the same series, they maintain high consistency in appearance. Even in terms of performance, KF20 and KF25 small refrigerated trailers are similar. The difference between the two is that KF25 uses the EMBRACO compressor from Italy. This compressor allows the trailer refrigeration to use AC110V/AC115V/AC120V alternating current, which is widely available in North America and other regions. KF20 small refrigerated trailer for sale uses AC 220V/AC230V/AC240V.
At the same time, KF25 small refrigerated trailer for sale is also equipped with the Bluetooth remote control function, that is, Hugo can directly use the Bluetooth function on the smartphone to control the temperature value of the unit through the APP after receiving the product. Of course, it can also monitor the change of the temperature inside the box.