Refrigeration Units For Trailers Exported to UK
KingClima can provide a complete set of Mobile Trailer Refrigeration Solutions : Refrigerated Box + Refrigerated Trailer Unit.

Today, our UK customer who is a distribution and maintenance Refrigeration & Air Conditioning Company. The customer bought a trailer locally, and we provide refrigerated boxes and Refrigeration Units for Mobile Trailers.

Solutions of Refrigeration Units for Trailers to UK Customer

- Refrigerated Box (insulation panels):

According to the chassis and box size provided by the customer, 3.1*1.5*2M, the inner and outer skins are FRP foam, and the middle insulation layer is XPS with 80mm thickness.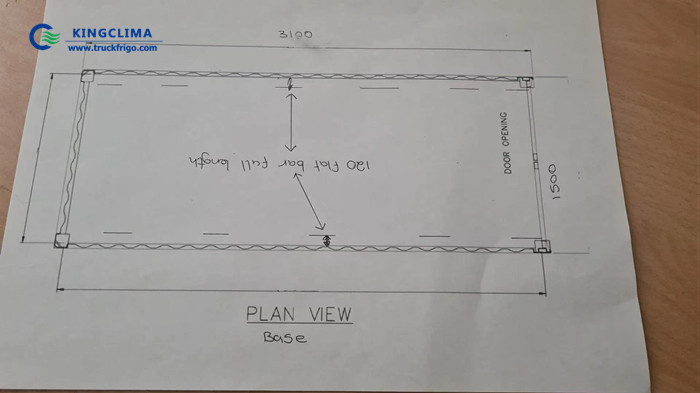 The rear door is a double-opening rear door with double-opening stainless steel locks, and the sealing effect is very good. We have made holes in the front plate according to the opening size of the refrigeration unit; in order to reduce the shipping cost, we sent the unassembled loose plate by sea this time. The outside packing of sandwich panels are fixed with a plywood box. In addition, we provide installation drawings of cold box, which are convenient for customers to install directly after receiving the goods.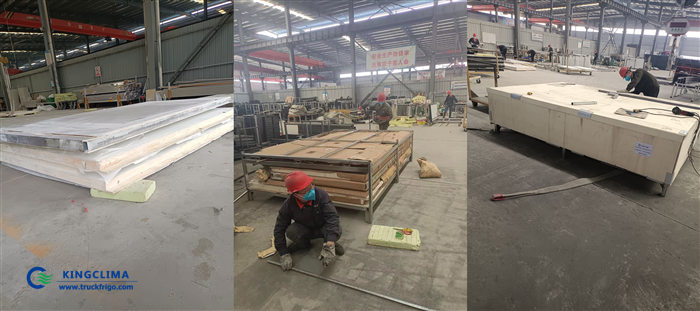 The evaporator and condenser of the cooler trailer refrigeration unit used are integrated and monoblock, and there is a polyurethane insulation board inter layer in the middle of them to ensure a good cooling effect;




the compressor we use is an EMBRACO compressor imported from Italy, and the cooling capacity is at -20 ℃. up to 4000btu.




The local voltage in the UK is AC240V, 50HZ. The plug of the refrigerated trailer unit can be plugged into the AC240V socket to work, which is usually suitable for outdoor parties, picnics, or as a mobile refrigerator in the warehouse. Compared with Germany Govi and kingtech, our refrigeration units for trailers have better and more stable cooling effect, and our price is more advantageous. Our refrigerated trailer unit can not only meet the needs of UK customers' 3.1M trailer box, but also can be used for 2.5M (8ft)) and 3.6M (12ft) mobile trailers.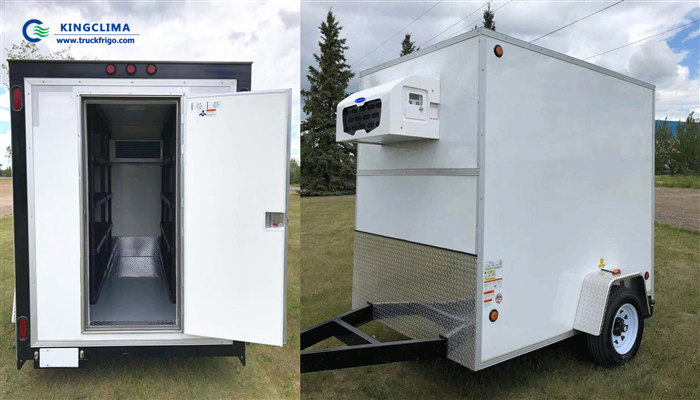 Cooperation with KingClima about Refrigeration Units for Trailers

We are glad to provide the Solutions of Refrigeration Units for Trailers to UK Customers and we are looking forward to have more cooperrations with local people. Our products covering Refrigerated Box, Refrigerated Trailer Unit, van refrigeration units , truck refrigeration units and so on. Welcome to become our dealers and customers, we will try our best to meet all your demands.