K-560S Transport Refrigeration Units Export to Chile
When it comes to
truck refrigeration unit manufacturers
in world, we may think about thermo king brands and carrier transicold brands, the two world leading supplier for transport refrigeration units.
With the developing for these years of KingClima, we are coming into China leading top 1 truck refrigeration unit manufacturers and when customers choose transport refrigeration units, they will also consider us not only because of the high cost performance price but also the good service that customers can get one-stop service from truck refrigeration units to
refrigerated truck box
, we can both supply.
Recently one of our customer from Chile give KingClima
K-560S truck refrigeration unit
good feedback. The K-560S is electric integrated standby transport refrigeration units that is suitable for long-distance transport and have the requirement of stay over at nigh and keep refrigeration working all day long. Our customer Mr. Dion from Chile owns a small transport company and there are 5 refrigerated trucks in his company. They deliver the temperature controlled cargoes fruits from one city to another city and driers need to stay over at night. The truck parking areas has the outside power source for drivers use, so Mr. Dion choose our integrated standby truck refrigeration units for use. It can keep cargoes refrigerating all day long. It is very nice for him to choose this model.
Talking about the
electric truck refrigeration
, Mr. Dion said that it is a new trend in Chile market and their government want to develop this new-energy refrigerated truck and then that time KingClima
electric truck refrigeration unit
will be a great chance in that market. We are waiting for the larger challenge and chance in future.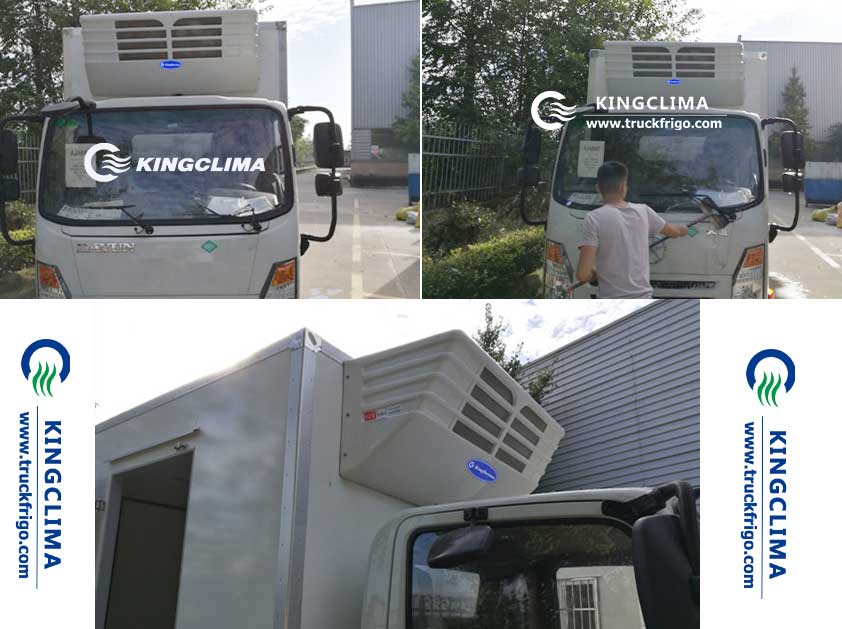 Distributors are Invited
Transport refrigeration units
are the one of most important and necessary equipment in cold chain logistics and it is an ensure to keep foods safe to customers. We kingclima industry can supply whole set of transport refrigeration units products to refrigerated truck box with very good price and we also welcome distributors to join us and resell in local areas. We pursuit win-win result and we support our distributors good policy to grow their business. Please contact us for more details.