K-460S Small Truck Refrigeration Units Export to Thailand
Recently we are very happy to receive our customer from Thailand feedback to
K-460S truck freezer units
. It is our electric standby
vehicle refrigeration units
for small to middle size of truck box.
Our customer Mr. Toe from Thailand owns a small fresh cargo foods delivery company. His company delivers the fast foods such as Pizza, chicken and ice cream to related fast food stores. Recently he wants to ordered one
vehicle refrigeration units
for his pickup trucks. Because of the frequently uploading cargoes and have to keep the temperature in the box frozen in case the food go bad, he needs a
truck freezer unit
that can realize refrigerating all the time when he upload cargoes.
After knowing his requirement, we recommend one of our hot sale model of electric standby truck freezer unit to him. The K-460S is used for middle sized of truck box, front mounted. No need to install the standby compressor, because the standby is inner side of condenser, very easy to use. When upload cargoes, only need to find a outside power source to connect with the small truck refrigeration units, then it can working. Save fuel and make sure goods are OK.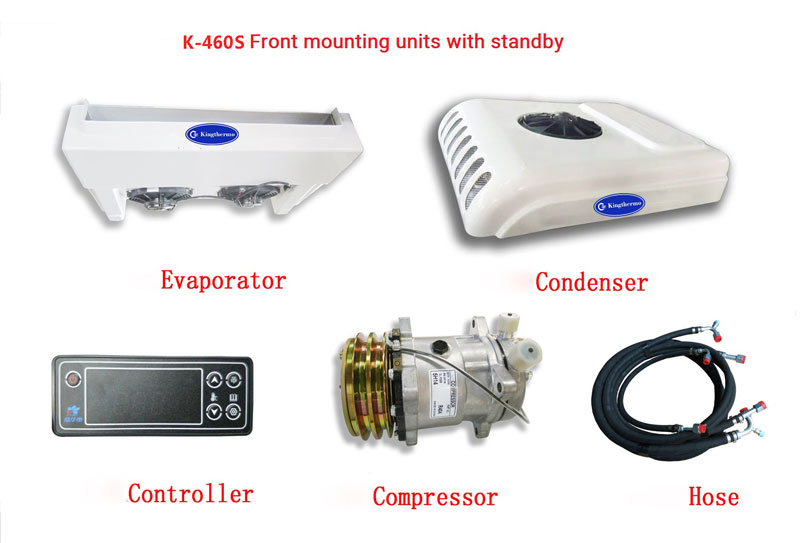 Mr. Toe is very sanctified with K-460S truck freezer unit. It is such a hot temperature in Thailand and the K-460S vehicle refrigeration units temp low down very fast to set temperature. After working several days, everything is OK with K-460S truck freezer unit.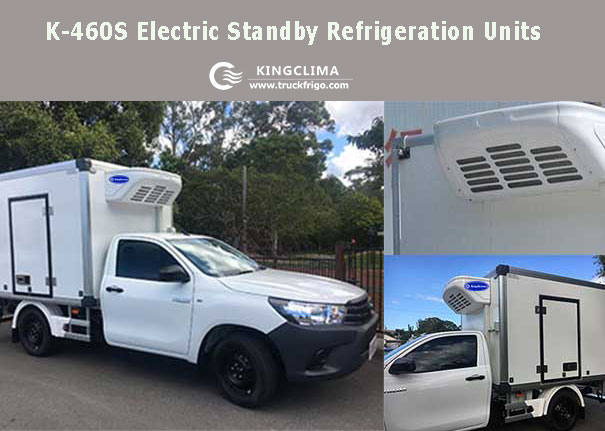 Distributors are Invited
We KingClima industry is China leading manufacturer and supplier of transport refrigeration units and refrigerated box. Our one-stop service will help to to save time when you choose supplier. For a better service to local areas customers and expand our business a lot in the world, we welcome distributors to join us.