B-150 Van Refrigeration Unit Export to USA
B-150 is
van reefer unit
with battery powered 12V 24V voltage. It is very popular in the refrigerated van convert, which has the advantage of easy to install and good efficiency of cooling.
The electric compressor is build in the condenser, so there is no need to install compressor. That is why the B-150
van reefer unit
so easy to install and popular. Besides that, the B-150
van refrigeration unit
can be suitable for all kinds of common cargo vans, such as transit vans.
Our America customer has a small cargo vans and want to use it transport fresh fruits in the downtown. After discussion, finally, he decided to ordered the
B-150 refrigeration unit for van
, which its temperature controlled is from -20℃ to 20℃ to realize the deep frozen, frozen and fresh delivery.
His cargo vans are 12V voltage, and connecting with the battery, no fuel consume, very eco-friendly and fuel saving. Our customer also asked the electric standby system for
B-150 refrigeration unit for van
to use it when the cargo van is parking. In a word, it is a very excellent experience to order KingClima van reefer unit. We are very happy to make our customer satisfied with our
van refrigeration unit
and service.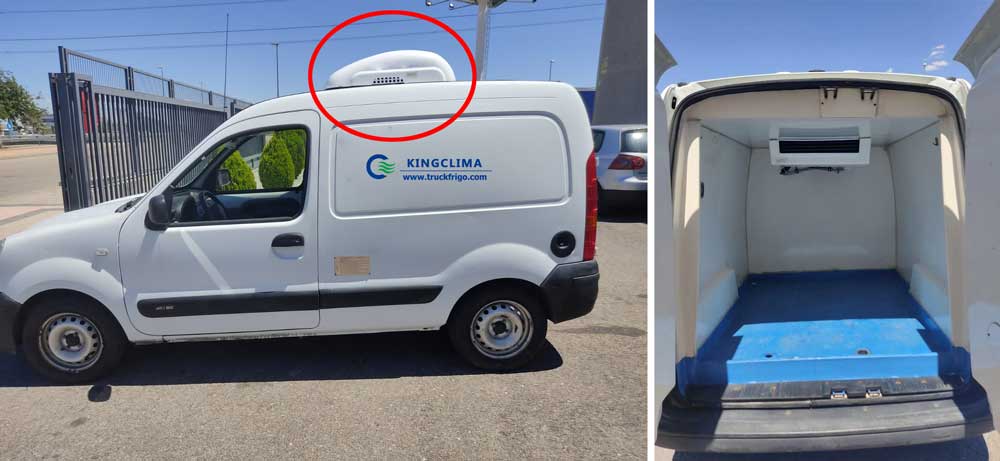 Cooperation with KingClima
After making some ads in American market, we know that the
B-150 van reefer unit
is very popular, and we also have some of end-user customers in this market to give our very good feedback. In order to have a deep cooperation in this market, we also welcome distributors to resell our
B-150 van refrigeration unit
. Our good support policy for our partners will also helped you a lot to grow this business. If you have interest to cooperate with us in this market, please feel free contact us details.