Small 10ft Refrigerated Trailer for Sale- Many IN STOCK
We supply
small refrigerated trailers
with good price to all over the world. We can also sell
mobile freezer trailer units
and refrigerated trailer box desperately to meet different demands.
Entrepreneurs buy our
mobile cooler trailers
for local deliveries and over the road transport of smaller loads. Restaurants and commercial appliance repair companies rent them for storage when their normal refrigeration need repairs. Suppliers use them to deliver larger quantities of seafood, meat, produce, fruit and ice cream. Others buy and rent
small refrigerated trailers
for restaurant emergencies, special events and occasions such as festivals, family reunions, sporting events, scouting and camping activities and have plans for owners to rent theirs when unused. Others have website that offer rental options of commercial equipment including restaurant equipment rental.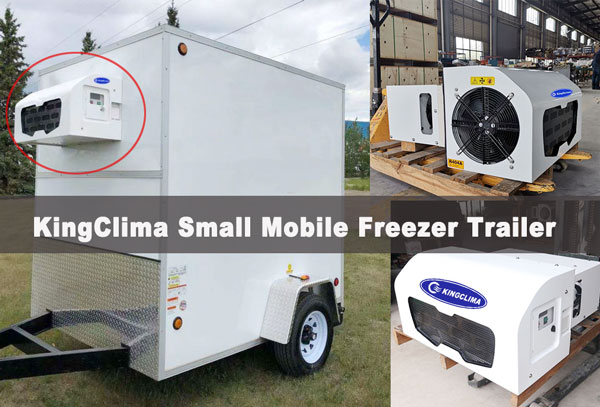 KingClima
mobile freezer trailer units
are powered by 115 volt and 220v and can be adjusted to either freezer or cooler trailers. We also offer sub-zero mobile freezer trailers that can reach -20. Financing and shipping options available.
Other options of KingClima
mobile cooler trailer
included into: generators, curtains, dual trailer refrigeration units, spare tire, rear trailer steps, chassis paint options, diamond plate trailer trim, diamond plate trailer tongue, breakaway system. Customers can choose these optional according to different demands.
Capacity:
8.04 cu.m.
Floor area:
4.4 sq.m
Overall size:
4.4m X2.2m x 2.55m.
Loading height:
600mm
Tow weight with max. payload(gross weight)
3000kg
Max. mobile payload:
2100kg
Technical data and construction:

Small Trailer COOLING UNIT

We use EMBRACO compressor imported from Italy, which has large displacement and good cooling effect. The cooling capacity can reach 3880btu (1150W) at -20 degrees Celsius. We purchase hot gas defrosting and R404a refrigerant, which has the functions of preservation and freezing. You can Adjust the appropriate temperature according to the temperature requirements of the goods being pulled.
K-10FT mobile cooler trailer (chiller and freezer, -18 to +25°C). multifunctional digital display. One year full warranty will be offered ,we can provide the Repair vulnerable parts

CHASSIS

We using Al-KO coupling, A-frame, axles. Galvanized steel chassis.its Very strong weighing capacity

BODY

We use strong CFRT-Skinned or FRP skin ,insulation layer is PU foam with better insulation function , regulation-safe storage. Panel wall thickness:75mm,the floor thickness is 80mm .

WHEELS

14" maintenance-free, high-spec wheels and bearings.

DOORS, LIGHT, FLOOR

Non-slip insulated floor, load height: 600mm, and aluminium skirting board.
Door operation – two stainless steel rotary bolts with internal release. Lockable.
PVC thermal strip curtain option.
Full road lighting. Internal bulkhead light. Reversing light.
Full-width double rear doors, welded stainless steel frame.

MUD GUARDS, BRAKES, PROP STANDS

PVC mud guards. Parking brake. Four rotating, heavy-duty prop stands with smooth telescopic action.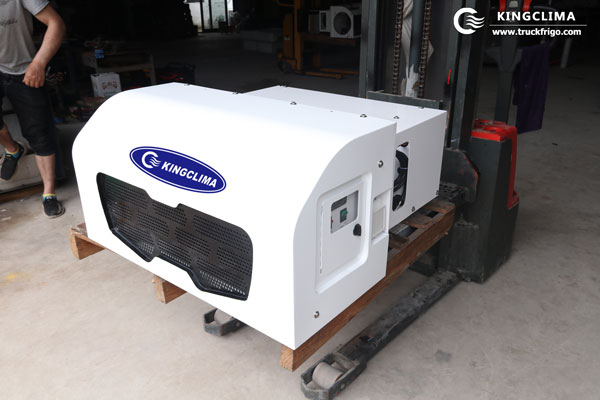 Our price is competitive because of the factory advantage. If you are a distributors, then we welcome you to join us and resell our
mobile refrigeration trailer
in local areas. We have a very good support policy to our distributors now. If you have interest, please contact us!