R448a Mobile Cooler Trailer Reefer Unit Available in Europe
KINGCLIMA R448a
mobile cooler trailer reefer unit
with 0 emission environmental protection exported to Europe.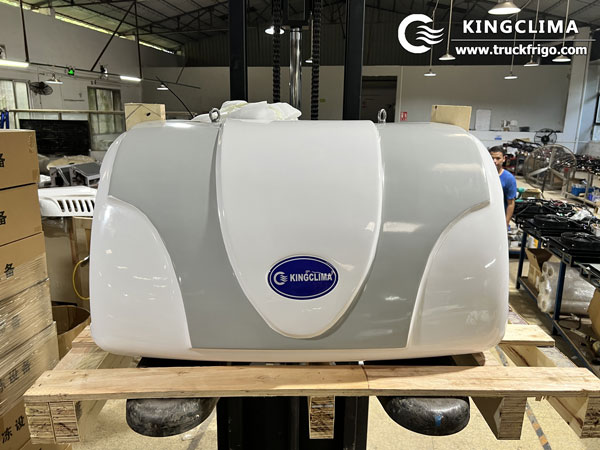 Recently, our company produced a batch of more than 100 integrated cold
mobile refrigerated trailer units
for export to European countries, the customer mainly produces mobile trailers body, our KC20 (fresh)
mobile refrigerated trailer unit
, KF20 (frozen)
mobile refrigerated trailer
are mainly suitable for 2.5m, 3m, and 3.6m length mobile cooler trailers, the volume of the box is 8-15m³. Our mobile trailer reefer units have three models KC20, KF20, KF20, the evaporator and condenser are integrated, space-saving, easy to install, the core is aluminum parallel flow, will not rust, the compressor is HIGHLY or Embraco, the displacement of large refrigeration effect.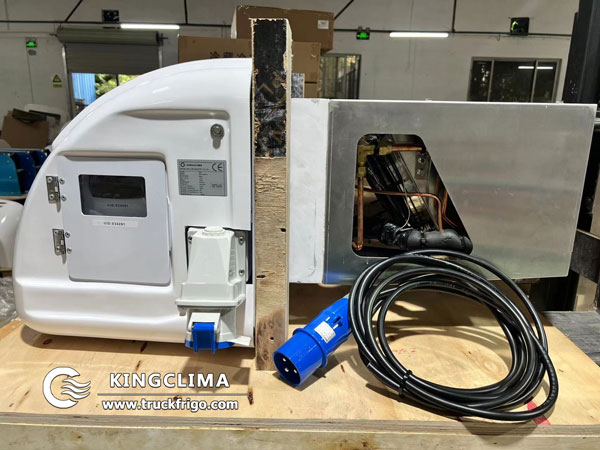 The temperature can be freely adjusted from -20 degrees Celsius to +10 degrees Celsius.
In addition, we use the CARL controller imported from Italy, full English operation, you can also download the CARL app to connect the Bluetooth, so that the driver can control and operate remotely by cell phone, and view the temperature inside the box and the operation of the refrigeration unit in real time.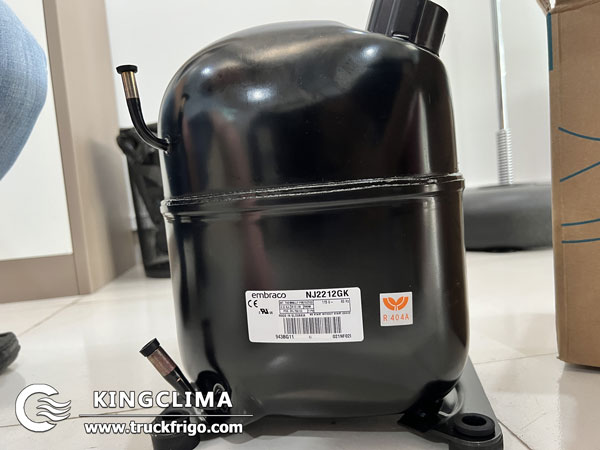 According to the European market demand, we konw that R404A and R510A will be banned from the European market in january ,2023, so we have customized
R448A refrigerant model of semi trailer refrigeration units
for European customers, and the 0-emission super environmental protection refrigerant is highly recognized by European customers.
Our
mobile refrigerated trailers
units are suitable for AC220V, 50HZ or AC110V,60HZ for North American market to meet the demand of voltage in different markets. At present, besides we also have CE certification to meet Euro customer request .We are the only one in China who can produce mobile trailer units with R448A refrigerant to meet the environmental protection needs of customers in Europe and America.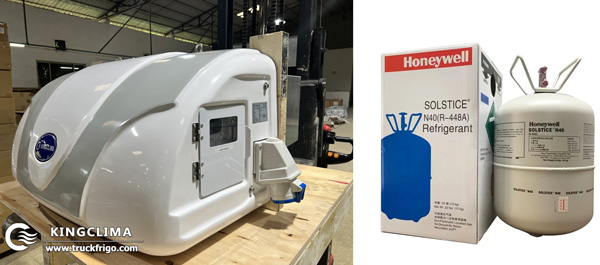 Welcome customers from all over the world to become our distributors!