Mercedes-Benz Sprinter Tilt Trucks - K-460 Box Truck Refrigeration Unit for It Solution
Mr. Gian Luca of Italy has a Mercedes Benz sprinter tilt truck with a usable volume of 20m³。 He runs a restaurant in Milan. He often needs to buy some frozen food, including meat and seafood products, so the temperature demand is about -15 ℃. Generally speaking, the average temperature in Italy is relatively low, with 2-4℃ in January and 20-24℃ in July. However, due to the abnormal temperature this year, the maximum temperature is close to 40℃. Therefore, he needs a
truck refrigeration
with stronger refrigeration effect to help him transport food.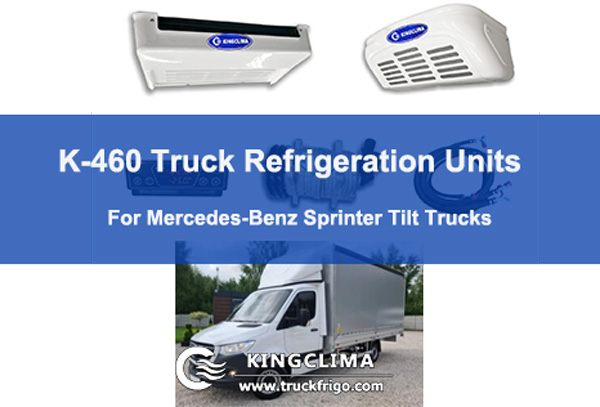 For his request, I recommended our K460
box truck refrigeration unit
to him. This
truck refrigerating
adopts QP16 compressor, with a displacement of 162cc/r, and the refrigerant used is R404A. The main reason for recommending this product is that the refrigerating capacity of this unit is 2100W at -18 ℃, which makes it possible to reduce the internal temperature of the box from room temperature to -18 ℃ within 90 minutes at most. At the same time, in order to meet the requirement that Mr. Luca can still maintain the continuous operation of the
truck refrigeration
when parking, we have equipped this unit with an additional standby power system. In this way, when the truck engine stops working, the standby power system can be enabled, and the continuous operation of the
box truck refrigeration unit
can be maintained by using AC power supply, which will not affect the internal temperature of the unit.

At the same time, taking into account the changes in the outdoor environment, high temperature exposure, rain and snow erosion, we have adopted a high-strength FRP shell, and the outer layer has been coated with UV protection, so as to prolong the service life of the shell and protect the internal components of the unit.
I'm looking forward to Mr. Luca's feedback after receiving our K-460
truck refrigeration
. I hope our product can satisfy him.
After we got the payment from Mr.Luca, we informed our factory to product the K-460
truck refrigeration
at the first time. Luckily for that, we have another customers ordered 10 sets of K-460
box truck refrigeration units
for their trucks use and the factory is producing more of K-460
truck refrigeration
so Mr. Luca don't need to wait for long time and can receive the
K-460 truck refrigeration
fast!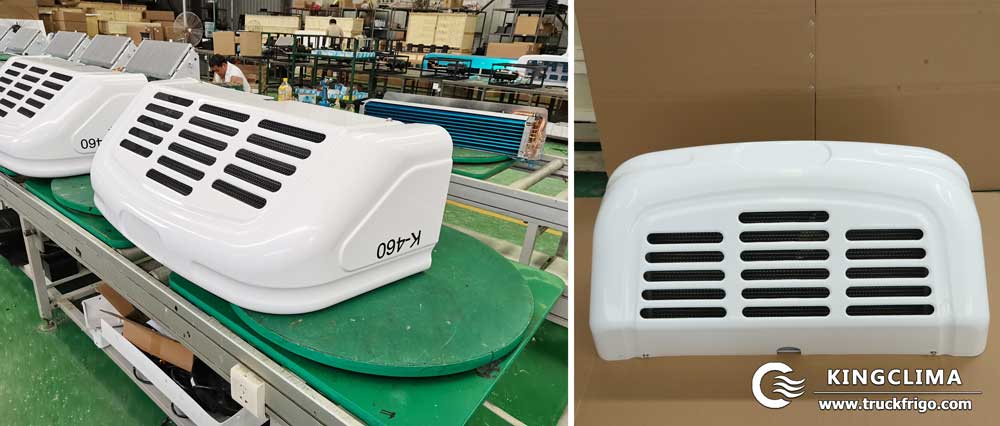 We are indeed need of distributors to resell our good high quality truck refrigeration in local areas. For most of final users, they don't have ability to install the box truck refrigeration units by themselves and need to find a local installers for help, which will add some external cost to the local final users. So we are looking for distributors, who has the ability to resell our truck refrigeration units for sale and supply after-sales service to final users. If you have interest in this, welcome contact us!