KingClima Van Refrigeration Unit in Austria
Austria, a country famed for its stunning Alpine vistas and picturesque landscapes, offers a unique canvas for explorers and adventurers. In this project case study, we delve into how KingClima's Van Refrigeration Unit has played a pivotal role in supporting an Austrian customer's quest for fresh and chilled experiences.
Client Profile: The Culinary Voyager
Our client is a passionate food enthusiast and an avid explorer of Austria's culinary treasures. Their journey takes them from Vienna's bustling markets to the alpine farms, seeking fresh produce, dairy, and the finest cheeses. With a mobile gourmet enterprise, they required a dependable refrigeration solution to keep their culinary finds fresh while on the road.
Challenges: Preserving the Taste of Austria
Temperature Control: Our client's artisanal products demanded a precise and reliable refrigeration unit to maintain the perfect temperature, preserving the freshness and flavors of the delicate foodstuffs.
Mobility: A refrigeration system needed to be both efficient and easy to install in their van to ensure minimal disruptions to their travel plans and business operations.
Eco-Friendly Operation: Our client, like many modern entrepreneurs, was conscious of their environmental footprint and sought a refrigeration system that was eco-friendly and energy-efficient.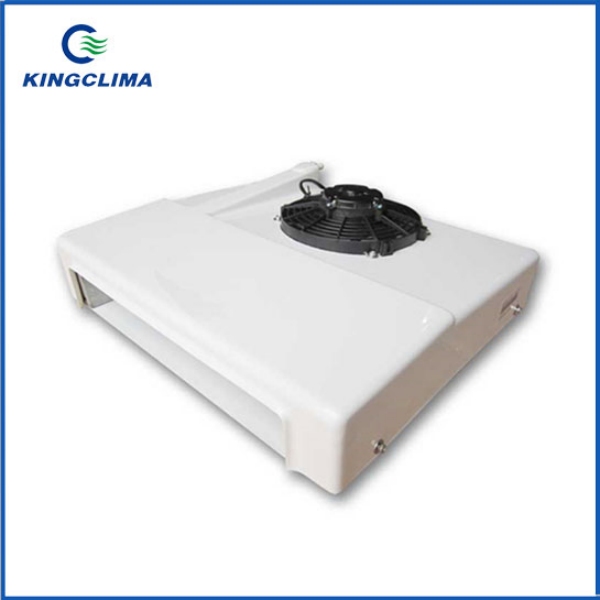 Temperature Precision: The KingClima Van Refrigeration Unit's advanced technology ensures precise temperature control, safeguarding our client's artisanal products from spoilage.
Compact Design: Highlight the unit's compact design, making installation effortless while leaving ample space for our client's gourmet finds.
Eco-Friendly Cooling: Emphasize the unit's eco-friendly refrigerant, reducing our client's carbon footprint and energy costs.
Implementation: Simplicity and Efficiency on the Road
Professional Installation: Describe how KingClima's skilled technicians efficiently installed the unit in our client's van, ensuring a seamless and hassle-free experience.
User-Friendly Interface: Explain the unit's intuitive interface, allowing our client to easily monitor and adjust the temperature, ensuring their products remain in optimal condition.
Energy Savings: Detail how the
KingClima Van Refrigeration Unit
's energy-efficient operation helped our client reduce operating costs and minimize their environmental impact.
Results: Preserving Quality, Enhancing Business
Freshness Preserved: Describe how the
KingClima Van Refrigeration Unit
ensures that our client's artisanal food remains at the peak of freshness and taste, vital for their culinary venture's success.
Efficiency Gains: Highlight the impact on our client's business operations, improved by the unit's efficiency and minimal energy consumption, leading to reduced costs and increased profitability.
Eco-Conscious Operations: Explain how the choice of an eco-friendly refrigeration unit has not only benefited our client's bottom line but also reflects their commitment to sustainable business practices.
This project illustrates how the
KingClima Van Refrigeration Unit
has elevated our Austrian client's culinary expeditions. By preserving the quality and freshness of their artisanal products, the unit has enhanced their business's reputation. The user-friendly and energy-efficient design also contributes to a sustainable and eco-conscious approach. KingClima has enabled our client to embark on chilled culinary adventures across Austria with confidence and flavor intact.