How to start your Home Delivery Business ?
As the ever-increasing demands of Home Delivery ,many retailers are adjusting or changing their business models to meet consumer demand and grow their businesses.
When you're delivering fresh and frozen products, it's important that your vehicle is able to maintain the desired temperature. If food is not properly handled and kept at the right temperature, you run the risk of bad impacting public health or reducing product shelf life. Either of these situations will increase your operating costs and negatively impact your reputation.
As the professional manufacturer of Transport Refrigeration Units, we can help people start your home delivery business by custom-made Refrigeration Units for your vehicles.
1.
​​​​
Truck Refrigeration Units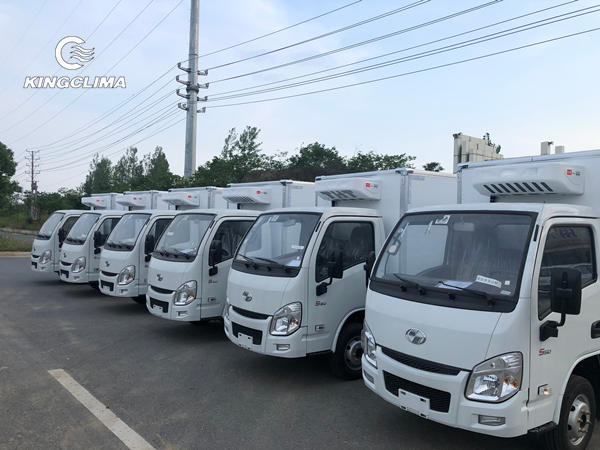 Models : K-260,K-260C,K-360,K-360C,K-460,K-560,K-660,K-680,K-760,
K-860,K-960,K-1090
Voltage : DC12V / 24V
Refrigerant : R404A / R134A
Temperature : -25℃ to +30℃
Application : 3m-9.6m length of refrigeration truck (5-65 cubic meters of truck body box)
Driven Type : Engine drive truck refrigeration units
2. Van Refrigeration Units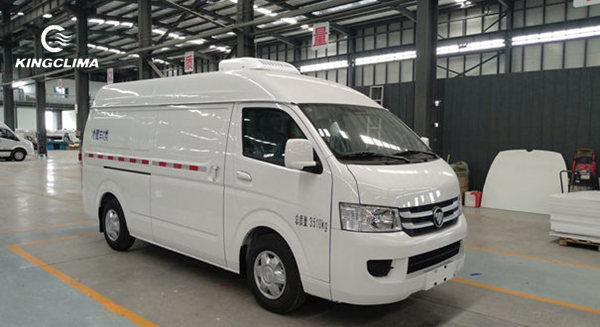 Model : V-200, V-300, V-350, T-360RVoltage : DC12V / 24V
Application : For 6-17m³ van body box
Driven Type : Vehicle Engine Driven Type
Temperature : -20℃ ~ +30℃
Refrigerant : R404a
3. Small Mobile Trailer Refrigeration Units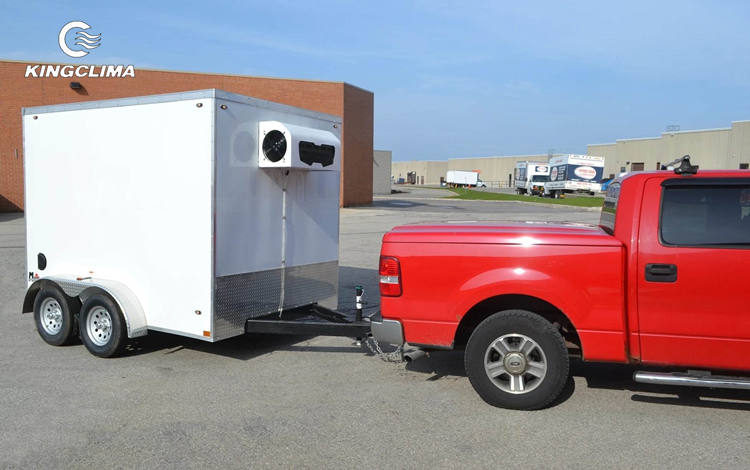 Model : K-8ft, K-10ft, K-12ft
Voltage : AC110V-115V,AC220V-240V
Application : For 8 foot /10 foot /12 foot Trailer Box Use or 10-15m³( 353-529ft³)
Driven Type : Plug into local AC voltage power supply
Temperature : -20℃ ~ +0℃
Refrigerant : R404a
4. Electric Refrigeration Units for Van/Bicycle/Tricycle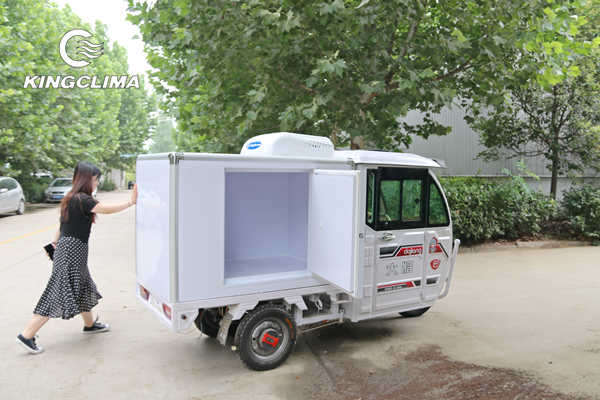 Model:B-100/B-100C/B-150/B-150C/B-200/B-260/B-350/KT-D128-LC/KT-Z128-LC
Voltage : DC12V / 24V / 48V / 60V / 72V / 96V
Application : For 1-16m³ Box volume Electric Tricycle and Van
Driven Type : DC Powered Driven
Temperature : -18℃ ~ +25℃
Refrigerant : R134a / R404a
Our products are very easy to install and we can provide some installation guide when you receive the refrigeration units. More details just please send mails to us : social@kingclima.com