Full Electric Van Freezing Solutions for Perishable Cargoes Delivery
If your van is Renault Master Electric L2H2 ,full electric ,with 11m3 van cargo box ,the cooling unit is not allowed connect into the battery of Electric van, how is the solution of full electric units ?
KingClima is as a leading manufacturer of
full electric refrigeration unit
with low temperature DC12V/DC24V/DC48V/DC72V used for various of Van.
This month ,we design one special customized DC48V all electric rooftop refrigeration units B-350 is used for Renault Master Electric L2H2 from our Portugal customer. The battery unit
all electric B-350 van reefer units
can be used for 10-15cubic meter of van cargo box .
Because our customer hope the cooling unit can not connect into the high voltage of this electric van ,but the voltage DC12V can not bring the cooling unit to work normally . So we do the DC48V full electric unit with small electric current ,to ensure the cooling unit with more stable cooling capacity,reduce even avoid any failure rate.
B-350 all electric van refrigeration units
has been installed two highly 145 compressor ,its cooling capacity is big and easy to install for you .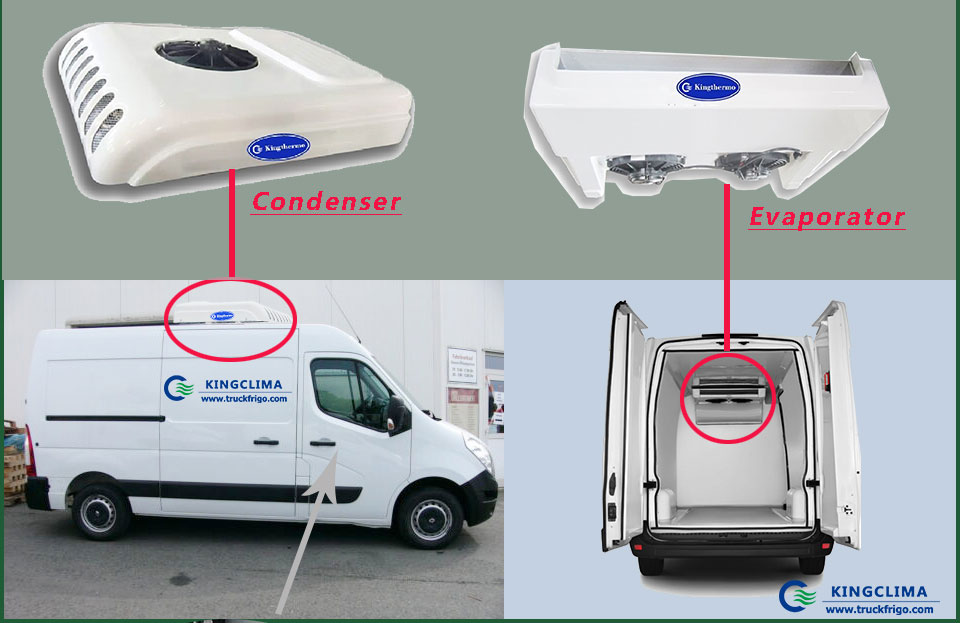 For the DC48V battery pack ,you can buy them from your local ,at least DC48V,200Ah to ensure the cooling units can work at least 6-8hours .You can install the battery at the back of seats .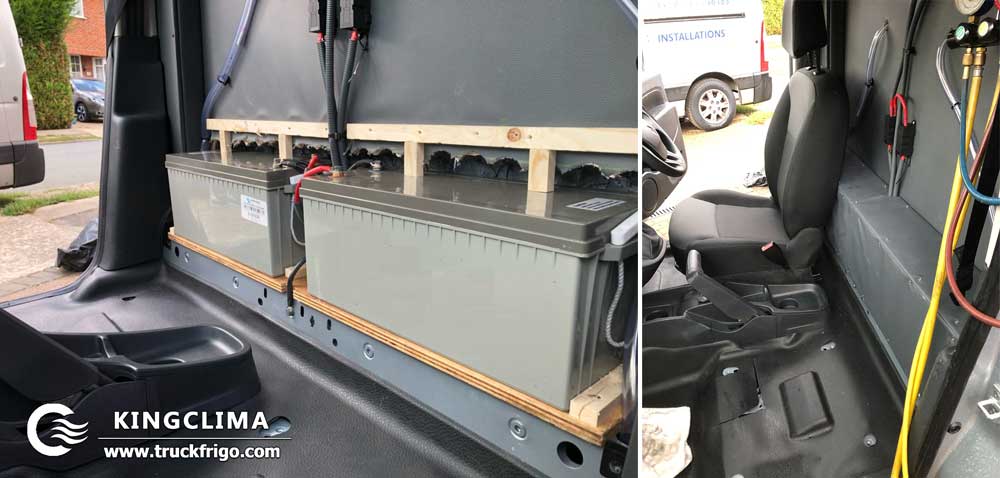 Long distance Transport Solutions with Refrigerating - Standby System
If your van need long distance transport ,it needs to added the converter from DC48Vto AC220V/240V .The converter like one standby system .In this situation ,the full electric unit will continue to work through connect into AC220V/240V power supply when your van stops . The inside temperature can be up to -18 to +15℃ according to your transporting food accordingly .
Our B-350 DC48V full electric units is better and more stable than HWA sung EcoE2 100 RTC ,it is hot sell model of battery unit we export in Europe market .
Distributors are Invited
KingClima can provide all kinds of
transport refrigeration units
for customers demands and we are also very professional in
all electric transport refrigeration units
solutions that are very popular in the market recently. Compared with the world brands, such as Thermo King E-200, Hwasung Thermo Eco-E2, our
B-350
and
B-260
are more competitive price and stable in China market for many years with a stable working performance. We welcome distributors to resell this in your local market. Please feel free to contact us for distributorship matters.