Solutions for Customers - Cargo Vans Conversation into Refrigerated Cargo Vans
How does

KingClima

Team Help Customer Convert a non-refrigerated van become a cold chain transportation van?
Our customer Nina is from Mauritius. His van is a traditional engine drive van. He wants to convert it to a refrigerated van, as shown in the picture below: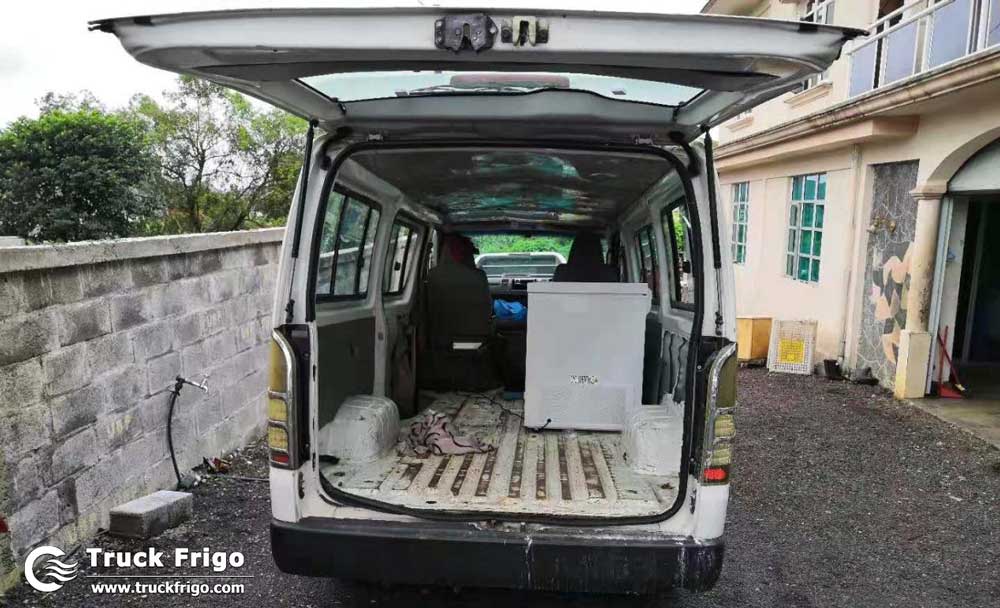 Solution: Integrated Van Box + Van Refrigeration Units
Customized the van refrigerated box according to his van size.
Our refrigerated van box is made of CFRT+PU material, which has stable structure and good insulation performance.
Van box refrigeration units directly installed on the back of the refrigeration box.
Our
van refrigeration unit
is directly installed on the back of the refrigeration box, and can be equipped with DC refrigeration unit 12v-520v, which is directly driven by the battery of DC refrigeration unit, so as to achieve zero consumption and zero emission reduction. And this integrated box can be moved, customers can dismantle or transfer to other vehicles at any time.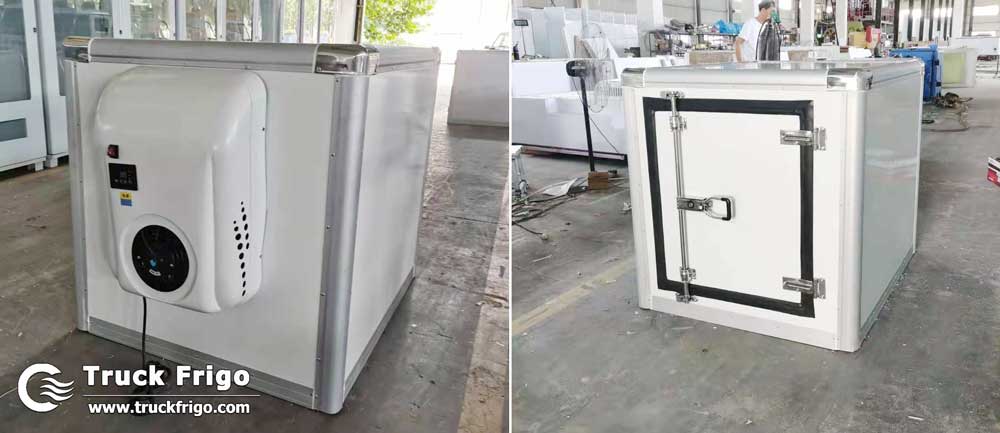 Customized refrigerated thermal box for logistics
In addition, we also customized logistics transit box, vaccine box for customers. for example: Vertical logistics incubator, Horizontal stainless steel DC refrigeration transfer box, Heating delivery box, drawer type lunch box, Active refrigeration rotational plastic transfer box.
We can also customize:
The multi temperature zone, temperature, material and color of the car can be customized, including the car configuration (glass display, forklift bottom tray, universal wheel, anti-collision beam, hand ring, built-in or external refrigeration unit) can be selected.
KingClima

- Your Reliable Temperate Controlled Delivery Business Solutions Expert
We not only provide
truck refrigeration units
and
refrigeration units for cargo vans
but also we are professional to give the solutions to help our customers build their cold chain logistics business. According to customers' requirement, we can provide different types temperature controlled equipment with competitive price.