Pickup Truck Refrigeration Units Exported To Turkey
Recently, a customer from Turkey ordered five T-460 integrated truck refrigeration units. He owns a transport company that uses box trucks to transport perishable cargoes. The summer in Turkey is very long and the temperature is high, so pickup truck refrigeration units with large cooling capacity is needed to ensure the safety of transported goods.
The T-460 truck units are vehicle engine powered units, and it is suitable for the large refrigerated truck box with 16-19m3 size. it's the truck diesel refrigeration system, and it can be also equipped with electric standby system to increase the cooling system working time.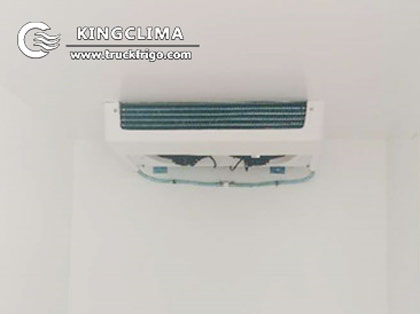 This Turkish customer said that he chose us not only because of our excellent quality and affordable price, but also because of our high service standards. He is very willing to continue working with us.


Cooperation With KingClima as Distributors
If you have interest in this field and want to be our partners to resell our products in local areas, please feel free contact us for more. We can provide complete support for our partners.