Mobile Cool Refrigeration Box for Cargo Vans Delivered to South Africa
Our
mobile cool refrigeration box
are delivered to South African this month and our customer test it when they receive it. Then bring this portable refrigerated box to to the local exhibition, which get many customers like. This is the best refrigeration solution for pickup trucks and vans refrigeration.
This small blue mobile cool refrigeration box has one size for choice:
1.5*1.0*1.1m, the temperature also have two type: 0 to 10℃ and -25℃. In the first time, he only buy 2 sets for a test. After testing it, he is very satisfied with its function and think it will be very popular in South Africa market. He bring it to the local exhibition to show customers what it will work. Then in the second order, he bought 50 sets of mobile cool refrigerated box for his customers.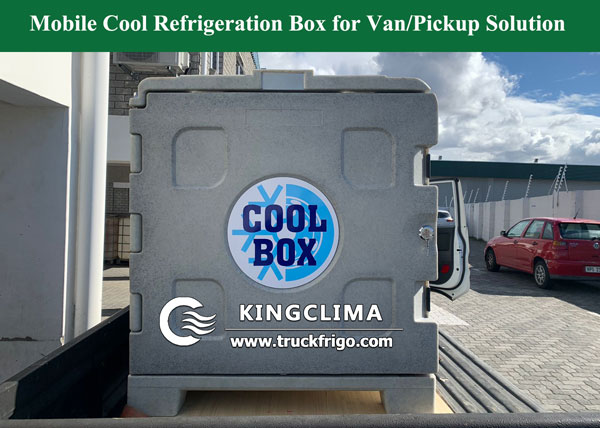 This is specialized for cargo vans and pickup trucks. Our customer in South Africa is a very professional and large dealers of
transport refrigeration units
in local areas, he has many experience in
transport refrigeration units
. As for our blue mobile refrigerated box, he is very interested and see the big potential market chance in South Africa.
He feedback that there are many small cargo vans and pickup trucks that need to install
van refrigeration units
, but for the price of some brands, it may too high for local customers. For the engine driven units, it may not easy to install.
When we recommend to our
mobile cool refrigerated box
, he shows a big interest in it. The mobile cool refrigerated box can be made two solutions of battery:
DC powered types, the voltage can be DC12V~60V voltage, which it needs to connect with vehicles battery directly or need to connect with an external battery.
AC powered type. For this type, it can connect with an AC 110V to AC 240V voltage, which is more suitable for the parking use. It can be like a small mobile refrigerator.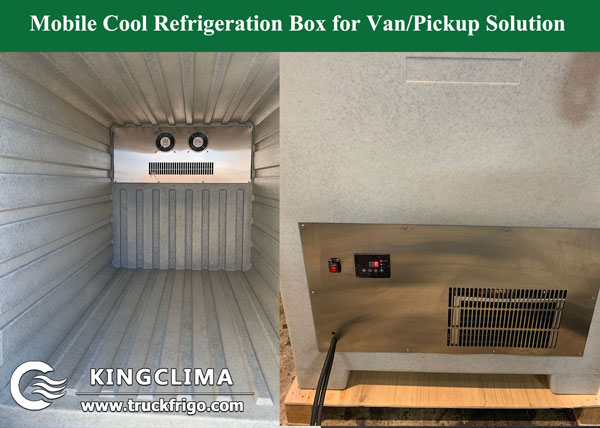 Our customer also feedback that the
mobile cool refrigeration box
is fixable and it can put on any of the cargo vans or pickup trucks. No need to install, very easy to operate. As for the mobile refrigerated trailers are very popular in local customers to transport foods and cargoes, but it may have to cost large amount money to build a small mobile refrigerated trailers. Then if with this small mobile cool box, it will be helped to save money. The cargo vans and pickup trucks are commonly to see and even every one will has it, it is easy to change into a refrigerated vehicles with the mobile cool box!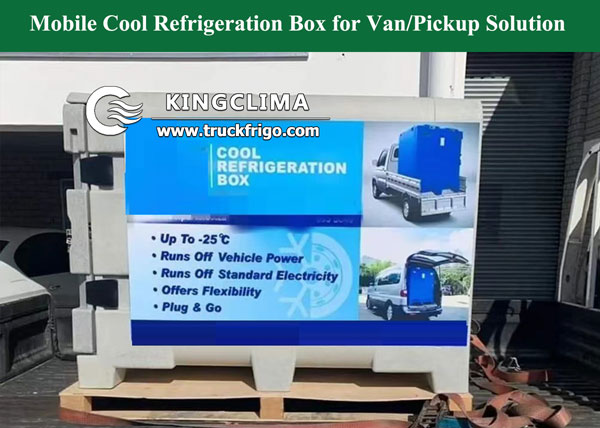 After many times meeting discuss and communicate with our customer, then finally we give the dealership to our customers to represent KingClima and resell our mobile cool box in local areas. So if you are in South Africa and want to buy the small cool box, then you can contact our dealer in south Africa. Of course, if you want to be dealer on our other
truck refrigeration units
or
van refrigeration units
, we welcome!