K360 Truck Refrigeration Units Test Feedback from Russian Customers
The temperature zone in Russia is temperate and cold, and the temperature is relatively low. The customer is located in eastern Russia. The average temperature is about 25℃ in summer and - 15℃ in winter. However, occasionally, extreme weather below -30℃ occurs. Fortunately, this situation is rare.
"В конце концов, наша главная задача - это холод, и как - то мы выиграем огонь вместе.(In the end, our main task is cold, and somehow we will win the heat together.)"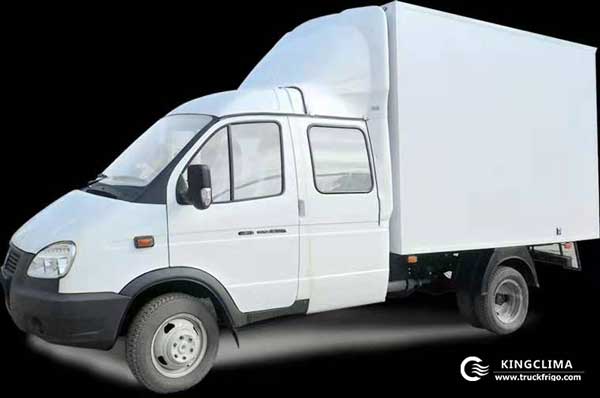 Extremely Low Temperature in Russia Need Truck Refrigeration Unit with Heating System
As Mr. Nikolay said, because the external environment is relatively low, the
truck refrigeration system
effect of general refrigeration units is relatively good in Russia. However, the challenge is how to keep the temperature inside the box relatively stable in low temperature environment, which requires the truck refrigeration unit to have strong heating capacity. Mr. Nikolay wants to install a box with a volume of 10m³ about the minivan. Moreover, the temperature requirements for the refrigeration unit are -20℃ ~ 10℃ of Mr.Nikolay.Therefore we recommend our K360 for it.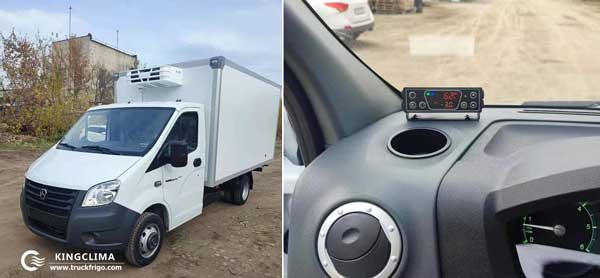 Solve Problem of Extremely Low Temperature of Truck Refrigeration Units Running
We have equipped
K360 reefer unit for box truck
with 5S14 compressor with a displacement of 138cc/r. this truck refrigeration unit has two evaporation fans and two condensing fans, and the refrigeration capacity is very strong. At the same time, for the low-temperature environment in Russia, we have strengthened the heating capacity of the refrigeration unit and equipped KVL as an alternative accessory to make it more suitable for the low-temperature environment in Russia.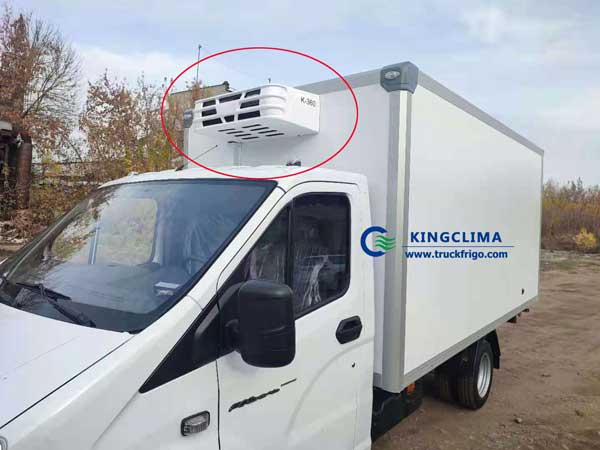 Feedback of K-360 Truck Refrigeration System from Russia
After about two weeks of transportation, Mr. Nikolay received the product
K-360 truck refrigeration unit
and easily installed it on the minivan. After practical test, the operation effect is good, and the cooling and heating effects have reached the expected goal. We look forward to more cooperation with Mr. Nikolay in the future.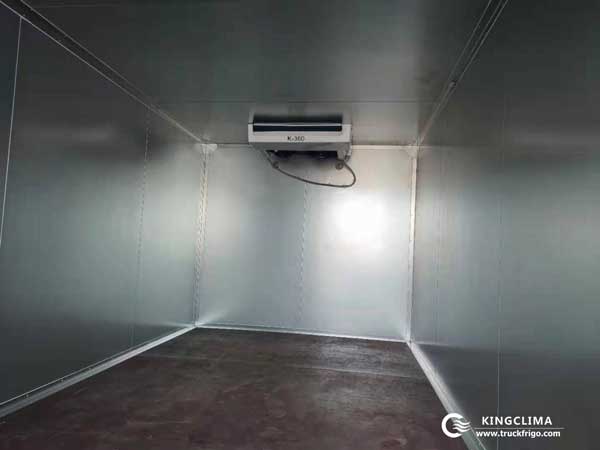 Distributors are Invited
KingClima is China leading supplier and manufacturer of
transport refrigeration units
and refrigerated truck box. We can support one-stop service to your cold chain delivery business. Our price is competitive and service is best. We welcome dealers to join us reselling our products in local areas. We can supply the following basic service to our dealers:
Competitive price.
OEM service.
Online Ad support for customers recommendation.
Sample orders.
Good payment terms.