K-360S Small truck Refrigeration Units Export to Lebanon
KINGCLIMA fuel-driven
transport refrigeration units
can be used in various refrigerated vans and refrigerated trucks. The K-360S that we recently exported to Lebanon is an integrated front-mounted electric standby
truck refrigeration unit
.
Our customer from Lebanon as a distributors in local areas to sell the world famous bands of transport refrigeration units, such as thermo king and carrier transicold. Recently he found us and want to change a brand to resell in local areas. He ordered our
K-360S electric standby truck refrigeration units
as sample order for test.

Photo:
K-360S Truck Refrigeration Units Electric Stadby System
First: The K-360S road compressor uses China domestically produced 5S14 compressor with good quality, with a displacement of 138CC, which is installed near to the truck engine. When the truck is driving on the road, the road compressor drives the refrigeration units to work for cooling and frozen goods
Second: Highly electric compressor DDH356LV is used for the K-360S electric standby power system. The backup power electric standby system of our refrigeration unit is integrated unit. The electric compressor is installed inside the condenser, which is very easy to install. When the truck is parked, it can be installed. Connect the local AC110V/220V external power supply to drive the transport refrigeration units to work to ensure that the goods inside the refrigerated box remain frozen and fresh.
The KINGCLIMA refrigerated truck backup power electric standby system is suitable when the truck stops for a long time to unload the goods, or the long-distance transport driver needs to park overnight to ensure that the goods in the refrigerated container box can continue to be kept fresh and frozen when the refrigerated truck is parked. Besides the truck standby system, for
van refrigeration units
, we can also supply this kind of cooling solutions.
We can also provide K-260S small truck refrigeration units or K-260RS
van refrigeration kits
both with electric standby system for small cold field trucks or vans with 5-10 cubic meters, or K-460S/K-560S large truck refrigeration units for refrigerated trucks with 15-20 cubic meters.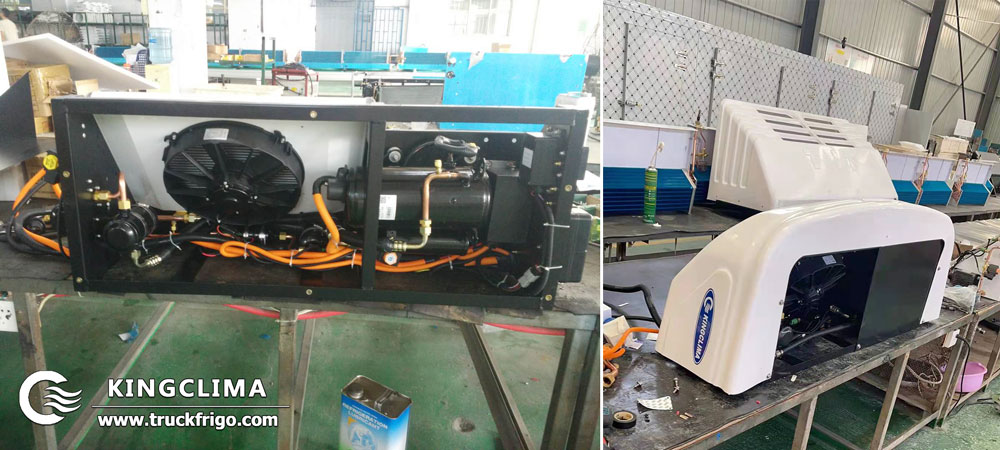 Distributors are Invited
We warmly welcome distributors to join us. We can supply the very competitive price products for our partners to resell in local areas. If you are doing the related field of business, we welcome you! Please feel free to contact us for more details!