K-300ER Refrigeration for Vans All Electric Solution
Our customer James is from USA, he has a ford sprinter van like the bellow picture: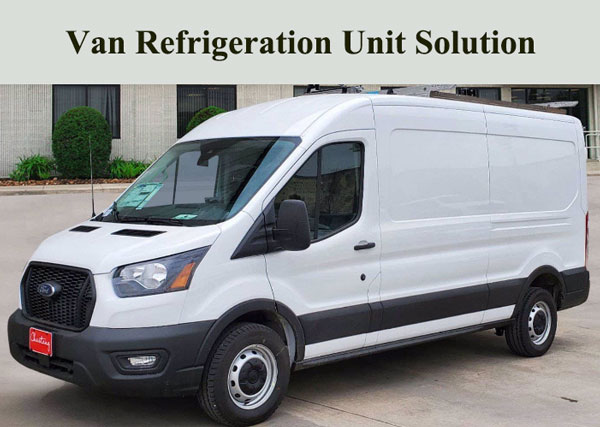 This van is the gasoline type, van box about 357.1 cubic feet for carrying cargo, James said he want the van box to reach -18℃, so he is contacting us to give him help and provide a transportation solution.
According to his needs, we have perfect engine drive
van refrigeration units
for him, but James want electric type.
Then we recommend him our K-300ER model
cargo van refrigeration unit
, which is full electric and the electric compressor is inside of the condenser, so the unit is very easy to install.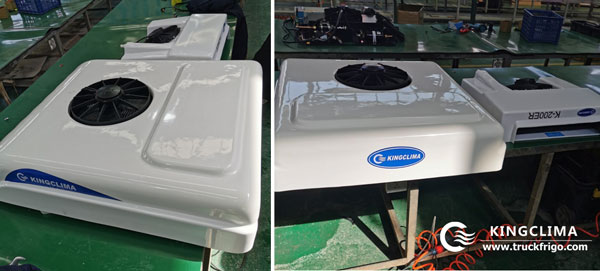 The advantages of our full electric cooling unit, compared with the traditional motor unit.
Traditional electric unit make the alternator more bigger to use the car battery, which is unstable and thus will make the car out of warranty.
But our K-300ER full electric
van refrigeration unit
have the lithium battery inside of the condenser, so that not have to change the alternator, and has more stable performance, and it also have an extra charger, the charger can charge the battery when the van is parked.
So for K-300ER
cargo van refrigeration unit
, it only has two parts, evaporator and condenser. It is more easy to install, and it has beautiful appearance, and more stable performance.
Cooperation With KingClima on Van Refrigeration Field
As for the
electric transport refrigeration units
filed, we are very professional and experienced. From low voltage to high voltage for the engine driven or all electric vans, we both have solution. The
van refrigeration units
are used for different types of vans. If you are working on the related vans retrofit or vans producing, we both can supply after market van refrigeration service or OEM van refrigeration units.