K-260S Truck Refrigeration Units Export to Malaysia
K-260S is
electric standby reefer unit for box truck
with standby system, the cargoes will have a double safe warranty for fresh. Recently we received our customers Mr. Alop's who is from Malaysia and owned a small refrigerated trucks retrofit business for local customers feedback of
K-260S refrigeration units for trucks
. He installed it into a pickup trucks, the standby system is integrated into condenser, so it is very suitable for the trucks that have no enough space to under mount the standby system.
Mr. Alop said that the local market is very price sensitive and KingClima
truck refrigeration units
have a very good price that are accept by his local customers. He also said that it will have a more chance to have a deep cooperation in KingClima other kinds of products, such as the
diesel powered truck refrigeration units
and
electric refrigeration units for tricycles
, which are very good market in local areas, because there is no other such kinds of diesel powered units and tricycle refrigeration units to been seen as for now.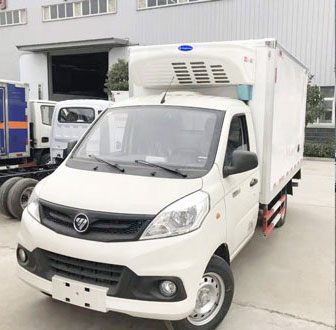 Cooperation with KingClima in Diesel Powered Truck Refrigeration Units and Tricycle Refrigeration Units
For our
diesel powered truck refrigeration units
, KingClima is China only one manufacturer and supplier for this kind of products but price is very competitive compared with Thermo King and Carrier. For electric tricycle refrigeration, KingClima can provide the best high quality and price for customers. We believe that these two kinds of transport refrigeration units will have a good market in Malaysia.
This two units are mainly designed for two separate customer target, for diesel powered truck refrigeration units, it is used for long-distance transport cold chain and for tricycle refrigeration units, it is used for very short distance food delivery. No matter which one, it is very necessary in cold chain transport process.