K-200E Electric Van Refrigeration Units to Belize Customer
Recently we helped our customers solve the problem of no space to install engine
van refrigeration unit
compressor, so we recommend to our 48V DC powered
van refrigeration units
for him.
The customer has a farm in South America, and he has more than 100 trucks are used to transport fresh meat products. The customers have bought 4 sets of
K-260 truck refrigeration unit
from us in the last year.
Now he bought another two Ford Ranger vans, the van has about 9m³, and request temperature is 0℃, as the van has no place to install the compressor, so the van can not be installed engine drive unit, the van can only installed electric van refrigeration units.
After we confirmed all information with the customer, we recommend our model K-200E integrated battery powered
transport refrigeration unit
.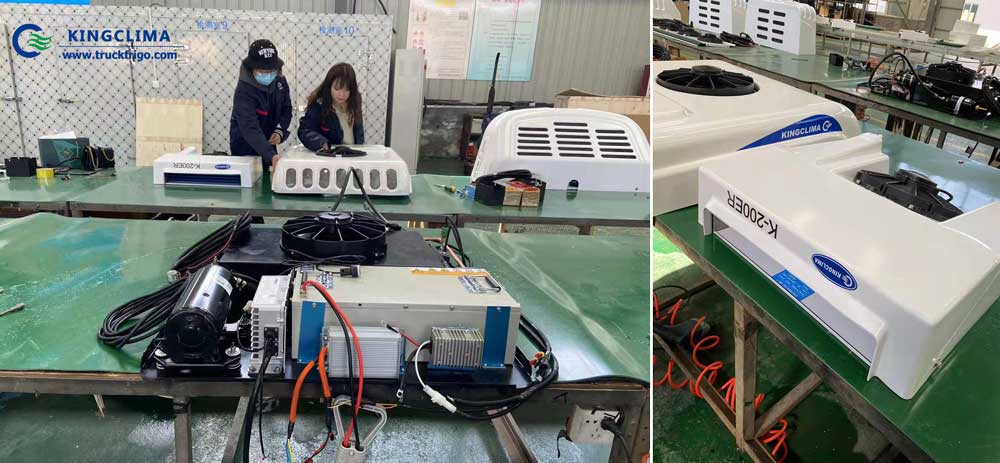 K-200E is DC48V, and we equipped it with extra battery, we made the battery inside of the condenser, so it is very easy to install.
Besides the battery, we also equipped
K-200E van refrigeration units
with charger, and the charger can connect to the AC power when the car parked.
This van refrigeration solution perfectly solves all the customer's problems, the customer is very satisfied with it, and will continue to purchase in the future.
Cooperate with KingClima
We can supply one-stop service of all kinds of
transport refrigeration systems
, such as
van refrigeration units
,
truck refrigeration units
and
refrigerated truck bodies
to suit all kinds of cold chain logistics. If you need cooling solutions please feel free contact us.