Electric Standby Van Refrigeration Unit for Serbia Market
First Feedback of KingClima Van Refrigeration Unit from Serbia Market
One of our customer from Serbia and find KingClima company by the Facebook showing. Mr. Geroatan, is a small business owner in Serbia to supply the refrigerated vehicles solutions. And right now he has a customer want to convert an cargo vans into a frigo vans with electric standby system. And for KingClima, our
K-360S is integrated electric standby rooftop refrigeration units
designed for cargo vans. It perfectly suit his demands on cooling.
Mr. Geroatan ordered one set as the test products in local areas and after the refrigeration unit for vans working for some days, he said that it is very good. The electric standby system is very useful for his customer to relax when from one city to another city with perishable cargoes.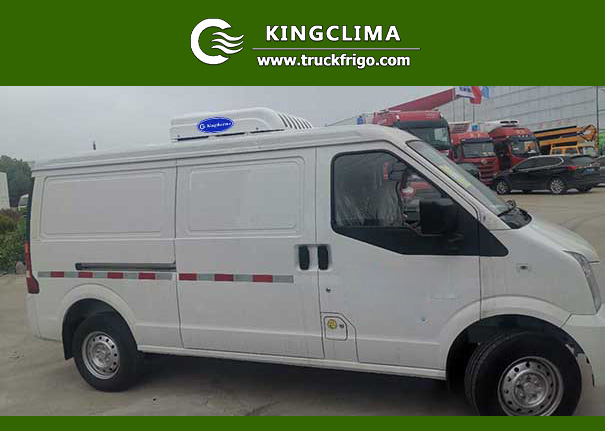 It was the good product quality and pleasant customer service that make Mr. Geroatan to reorder another two cooling units for his customers demands. The refrigerated tricycles, which are battery powered for his customer as a short distance delivery cars. Another is small refrigerated trailer, it is
mobile refrigerated trailer
, for party use, cool some of beverage and drink.
Distributors are Invited
KingClima can provide all your transport cooling solution with different kinds of equipment. Now we welcome distributors to join us and resell our products in local areas. This business is serious and if you think you have the ability and want to earn money, please feel free contact us.