B-260 Delivery Van Refrigeration Unit Feedback from Brazil Customer
Recently, we received our Brazil customer's feedback of B-260
refrigeration unit for cargo van
installed on his cargo van. The customer thinks it meets the demand of perishable cargoes delivery. With the ability to quickly cool down the temperature, it keeps perishable goods fresh in the hot summer. In addition, he also thinks that we have professional service and friendly attitude.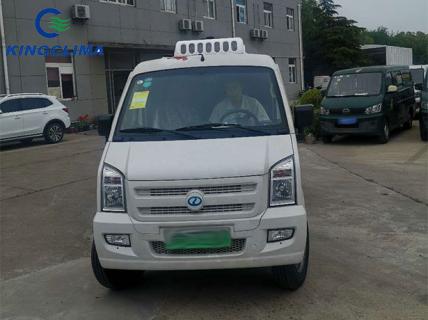 Firstly, B-260 is designed for 4-7m3 van box for the lowest temperature controlled at -18℃, and it adopts one highly compressor, which make the refrigeration has high cooling performance. Secondly, the zero emission full electric refrigeration units help to realize the eco-friendly result. Moreover, we have two solutions for B-260 electric
chiller units for vans
. Customers can use the high voltage units to connect with all electric cargo vans, or can use an external 48V low voltage battery to connect with the units for cooling, both depends on customers requirement.
Cooperation With KingClima as Distributors
As the business grows, we need more distributors to join us and be able to sell delivery van refrigeration units locally. We can provide complete support for our partners. Welcome contact us for more details!