B-150 Electric Van Refrigeration Feedback from Spanish Customer
Feedback of b-150 Delivery Van Refrigeration Unit
Recently we received our Spanish customer's feedback of
B-150 van refrigeration system
installed for his small cargo vans. We appreciated with it and looking for the re-order from him!
According to our customer's feedback, the
B-150 van refrigeration unit
is perfectly to his small cargo vans used for delivery the fresh foods in local areas.
With its fast cooling speed, it can keep the cargoes fresh and safe even in the hot summer that cannot result in his cold chain business. He also give our sales team Crystal Lee a very good evaluation for her professional and good service.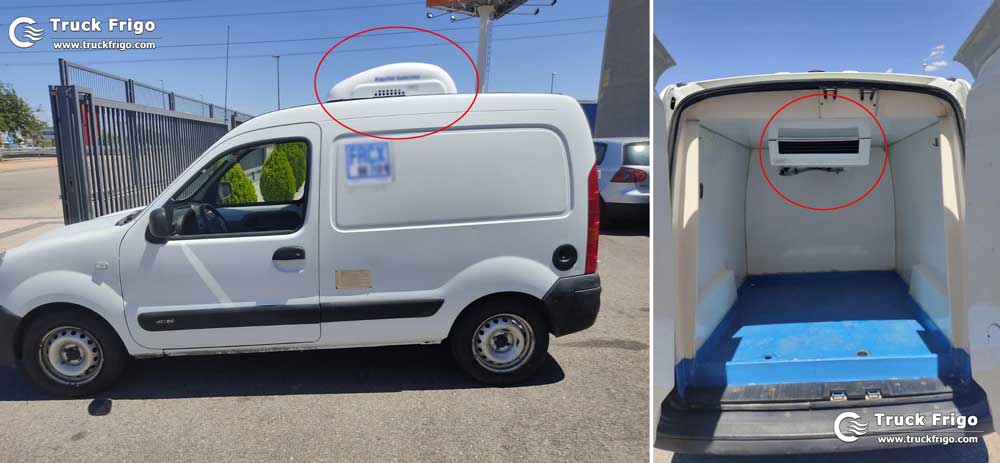 Photo: Feed back of B-150 van refrigeration units installation
When talked to the electric refrigeration units, the B-150 and B-150C are the two of very popular
van refrigeration systems
in European market. But why it is?
Reason 1:
to retrofit the small cargo vans into refrigerated cargo vans are very prevailing among the retrofit factories for his local customers to build a small cold chain delivery business.
Reason 2:
the
B-150 electric van refrigeration
have CE certification, which have been accept by the European market. Also we are planning to apply ATP certifications, which we want our B-150 electric refrigeration units have a more authoritative certification in EU market.
Reason 3:
B-150 van refrigeration units have a very competitive price compared with the European made electric van refrigeration units. Also the quality is very high because of the electric refrigeration units are prevalent for many years in China market and have a very matured technology. For the B-150 van refrigeration units has alaready tested in China market and update its performance and quality again and again and now it is a much stable and perfect products.
Distributors are Invited to Resell Truck Frigo Van Refrigeration System in Local Market
Truck Frigo is with over 15 years experience in the temperature controlled equipment in China and supply it to overseas market recently years. We are now welcome distributors to resell our
transport refrigeration units
and also will give our partners very strong support in many aspects. If you have any interest in it, welcome to send us email:
info@truckfrigo.com