5 Sets of Freezer Unit For Van Exported To Belarus
Recently, 5 sets of V-300 freezer unit for van were exported to Belarus. The customer has a fleet of seafood refrigerated transportation that transports the seafood from the wharf to the restaurant every day. Because the temperature at which seafood is kept is extremely strict, he wanted van refrigeration systems to keep the seafood fresh. We recommend to our V-300 van refrigeration units, which apply to small van and medium refrigerated cargo vans with 6-17m
³ van body box.
KingClima V-300 refrigeration for vans is rooftop mounting. It is used for transporting frozen foods such as ice creams , seafood and meat. V-300 freezer unit for van is easy to install and has low maintenance costs. It can choose a electric standby system, and there is no need to worry about the refrigeration effect of seafood when vehicle engine is no idle.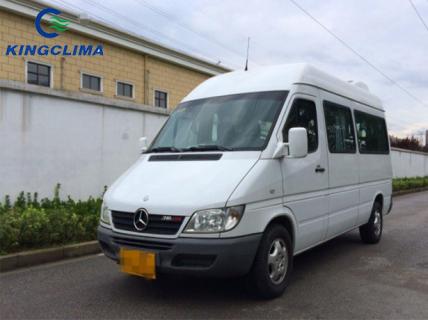 After the customer receives the V-300 freezer unit for van, he thinks its quality is very good and the working performance is stable. The customer has recommended KingClima refrigeration units to his partner and wants to cooperate in the future.
Cooperate with KingClima
We welcome customers who would like to order from us for their own transport business and have the ability to install refrigeration units. KingClima high-quality service is worthy of your trust. In addition, we also welcome business partners who are interested in refrigeration units become our distributors to sell refrigeration units locally. Please contact us for more details!