Types of Insulated Panels for Refrigerated Truck Bodies and Van Bodies
Based Types
This is a very based type, suitable for most of refrigerated trucks or vans boxes.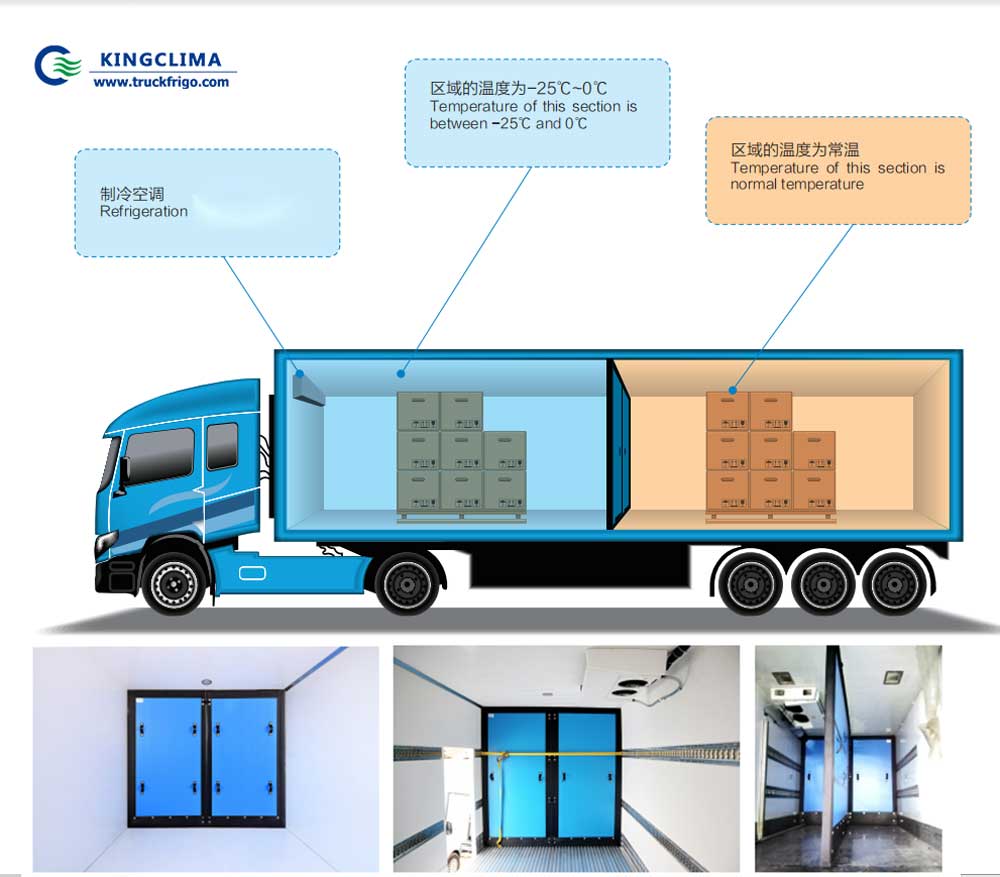 Groove Types
For this type, tailor-made for meat trucks or other refrigerated trucks with needs for hanging! Compartment after special modification and with ventilation slots can adopt temperature insulation boards with oblique grooves as well as temperature control system as required. Using this type in the compartment enables the mixed stowage of frozen meat with fresh meat or dry goods.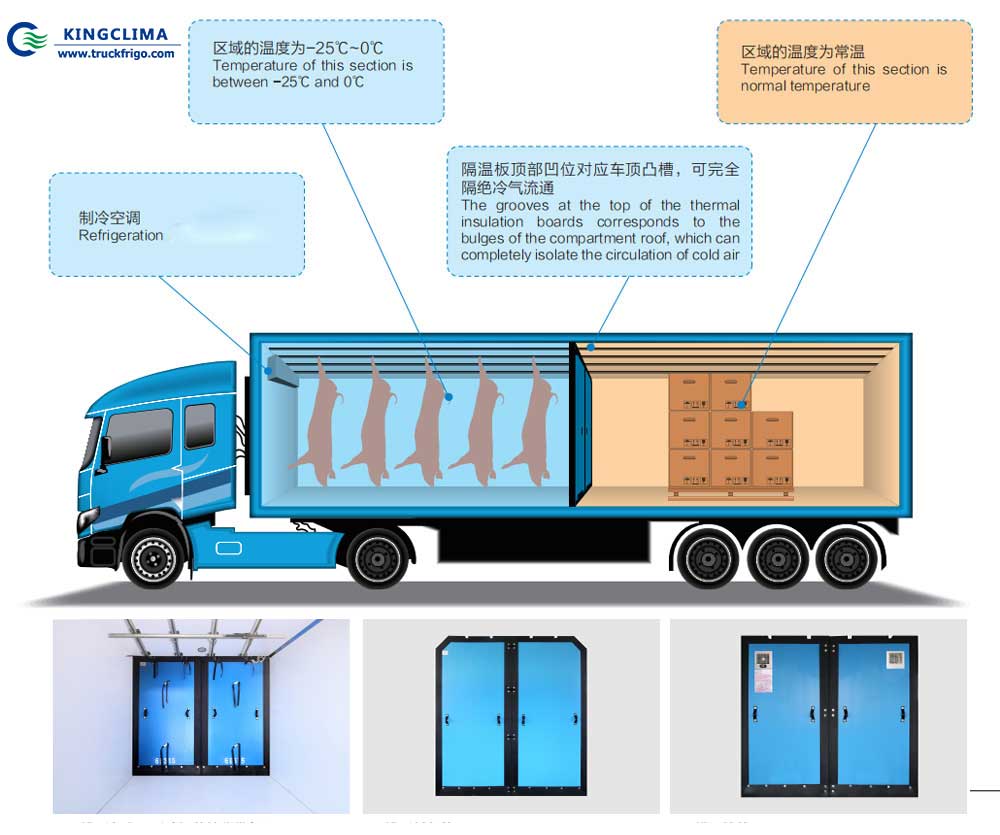 Suspension Types
For this type, it integrated into all types features into it. The difference is that the insulated panels can hang on the roof, when you want use it, just put it down.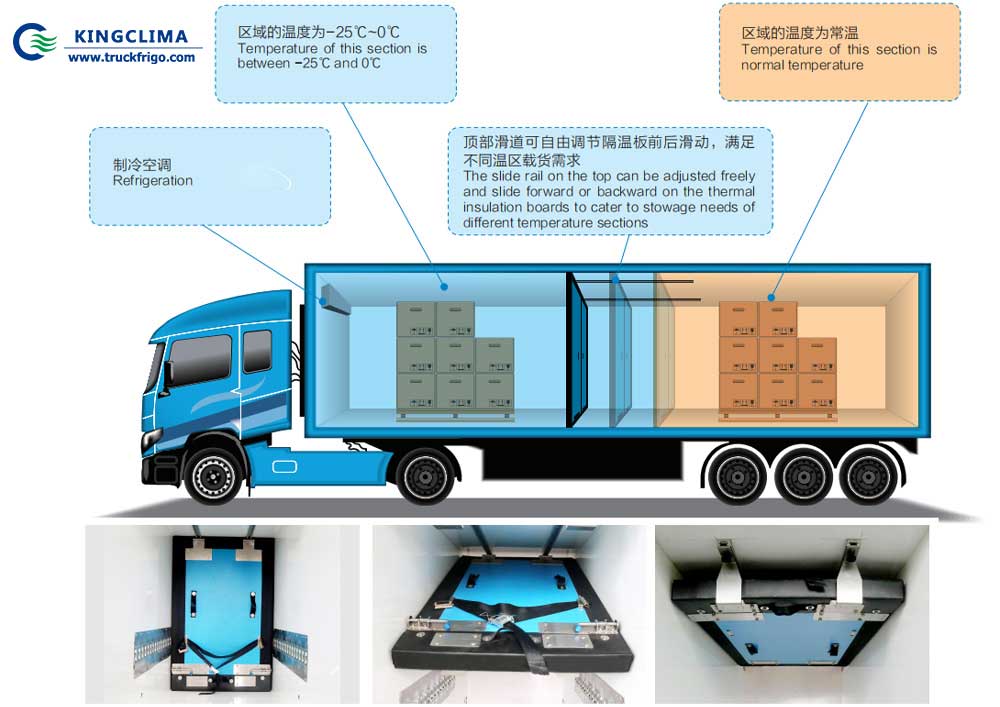 Muti-Temperature Controlled Types
It used in a refrigerated compartment, it can divide the compartment into two independent sections, which are relatively isolated but with adjustable temperature realized through the temperature control and fans attached to the
temperature-controlling thermal insulation boards, thus enabling the mixed stowage of frozen goods and low-temperature goods.
When used with based type, the compartment can be divided into three independent sections to enable the mixed stowage of frozen goods, low-temperature goods and dry goods.