Tips On Truck Refrigeration Transportation
KingClima Provide Truck Refrigeration Units and Spare Parts of Truck Refrigeration Units. We are refrigerated transportation expert specializing in cold chain and temperture-controlled freight. Welcome to be our distributors .

Here Attached Three Tips On Truck Refrigeration Transportation .
1. Keep the truck clean
The interior of the carriage must be kept clean. It should be no wrapping paper and paper scraps left on the ground. If there are scraps of paper or other debris, the evaporator fan will adhere to the evaporator coil after being sucked in, resulting in a decrease in the heat exchange rate of the coil. After a long time, the cooling effect of the refrigeration unit will be greatly reduced.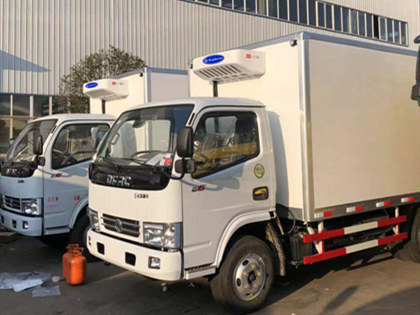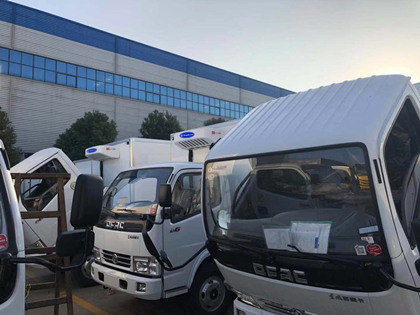 2. The stacking of goods in the truck
The goods must be stacked on double-sided pallets, and the fresh-keeping pallets cannot be covered with plastic film (because the film will block the circulation of cold air and affect the cooling effect, and in severe cases, the goods cannot be cooled).
Do not stack goods in front of the evaporator outlet, otherwise it will obstruct the cold air flow. A blockage above the cargo can cause a short circuit of the cold air flow. Keep a minimum distance of 225 mm between the top of the cargo and the roof of the vehicle.
3. Cargo pre-cooling and loading and unloading
When loading goods, the carriage must first be pre-cooled or pre-heated. When the vehicle is parked in the open air, the temperature of the vehicle compartment is the same as that of the outside environment. If the temperature of the transported goods is different from the ambient temperature, the ambient temperature will affect the temperature of the transported goods. Direct loading will cause the quality of the goods to be changed, so check the temperature of the goods when loading.
When loading goods, double-sided pallets must be used for loading to ensure the circulation of cold air on the ground. It is strictly forbidden to stack goods directly on a flat floor. The freezer should be turned off when the door is opened to shorten the time for opening the door as much as possible. When loading and unloading goods, use strip curtains as much as possible, and use partitions to separate dry goods (empty baskets) and perishable items.
In addition, do not stack the goods too high, and make sure that the loading height is not higher than the plane height of the air outlet. If the front of the air outlet is blocked by the cargo or is too close to the cargo, it will not only affect the storage and transportation temperature of the cargo, but also affect the normal operation of the refrigeration unit.
The correct operation and use of refrigerated trucks is the key to ensuring the quality of temperature-controlled goods. It is also where the refrigeration equipment can work normally. Any questions just please feel free to contact us .