Solutions of Mobile Cooler Trailers
The cooler trailers are very popular in European and American market as for a mobile refrigerator usage. It is widely used as the following business filed, such as parties celebrate, weddings, mobile food bank, mobile food truck, events, trade shows, exhibitions, supermarkets, food delivery...You can use the mobile cooler trailers for any of mobile refrigerator business needs.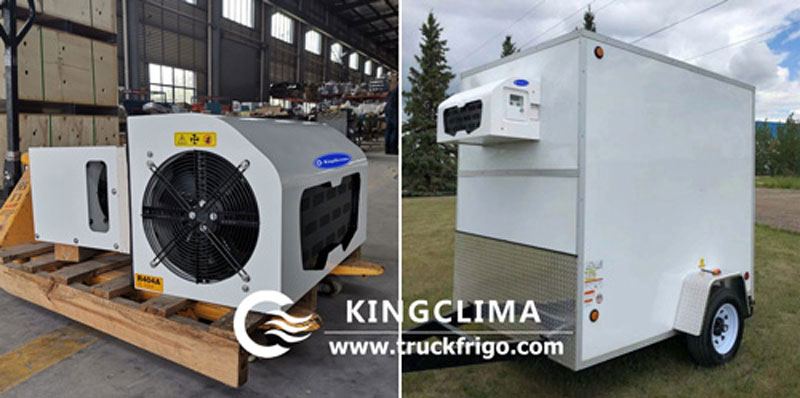 Three Important Parts for Mobile Cooler Trailers
Mobile Cooler Trailer Refrigeration units
We use imported EMBRACO compressor with big cooling capacity, and with 134a or R404a refrigerant to be chiller and freezer -18 to +25°C, all the parts including Danfoss valve, Kuodan hose are both best quality. The condenser and evaporator of this cooling unit are integrated together, it is very easy to install, only need open one hole to finish the installation job.
For voltage, it is all-electric, and require 110V to 240V and 15 amps.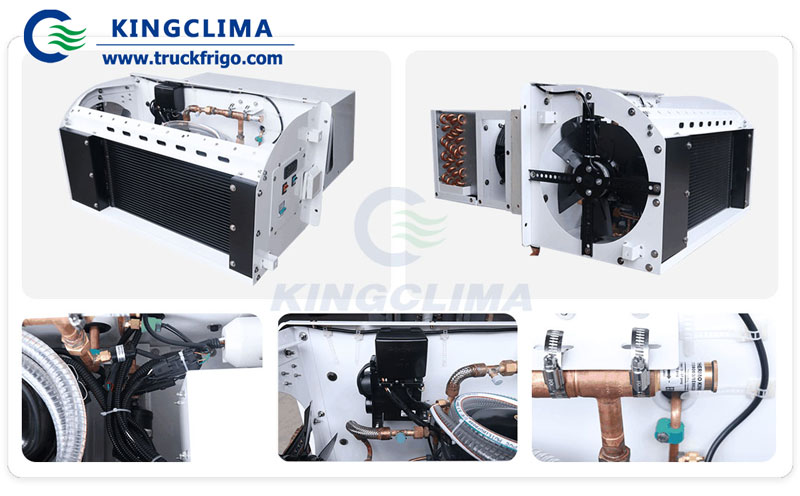 Mobile Freezer Trailer Refrigerated box
The Panels with white CFRT-skinned, filling PU polyester sandwich panels foam. The sides and floor of panels thickness are 75mm with better insulation. The four corners are fixed with aluminum alloy profiles, all the door parts are Stainless steel 304 material with good quality.
for the size of box, we have 8ft, 10ft and 12ft size for choice. You can refer to the following size of
small mobile cooler trailer
size.
8ft box size: L2.63M*W1.47M*H1.97M
10ft box size: L3.63M*W1.67M*H1.97M
12ft box size: L4.13M*W1.67M*H1.97M
Tips: the above is only standard size, we also support customized box size for different demands.

Mobile Cooler trailer chassis
Hot dipped galvanized, long beam Al-ko chassis from Germany and with strong bearing capacity. Maintenance-free, high-spec wheels and bearings. PVC unbreakable mudguards. Wheel surge and parking brake. Wheel chocks included.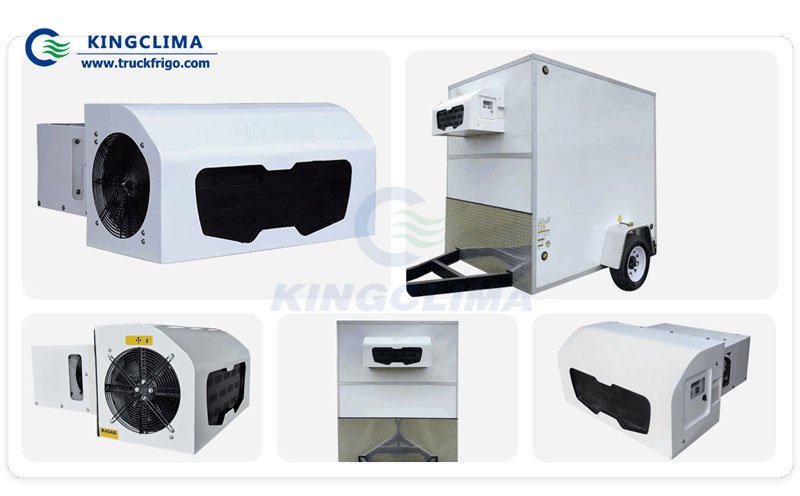 Warranty and Delivery
Mobile Cooler Trailer
Refrigeration Units Warranty : 12 months
Mobile Freezer Trailer
Box Warranty : 24 months
Mobile Cooler Trailer
Chassis warranty: 24 months
Delivery: in order to save the sea freight, we can also ship separate panels, parts and cooling units to you separately. You can install them in your local. Customers can also buy the separate parts according to demands.