KingClima Small Truck Refrigeration Unit Purchase by a Canadian Client
In September 2023, we embarked on a collaborative journey with Sarah Mitchell, a prominent figure in the food distribution industry based in Toronto, Canada. Sarah sought to enhance her cold chain logistics by investing in the purchase and installation of KingClima Small Truck Refrigeration Units. The primary objective of this project was to ensure the safe and efficient transportation of perishable goods, ultimately improving the quality and reliability of her food distribution services.
Project Objectives:
Temperature Control:
To maintain consistent and precise temperature control within the small trucks, ensuring the preservation of perishable goods during transit.
Operational Efficiency:
To increase the overall efficiency of the food distribution fleet by optimizing temperature control and reducing product spoilage.
Environmental Responsibility:
To reduce carbon emissions by utilizing eco-friendly refrigeration technology in line with Canada's sustainability goals.
Challenges: Navigating Canadian Extremes
Technical Integration:
Ensuring seamless integration of the refrigeration units with the existing small trucks' infrastructure.
Regulatory Compliance:
Complying with Canadian regulations on refrigerants and emissions to meet environmental standards.
Return on Investment (ROI):
Balancing the upfront investment with the expected savings from reduced product spoilage and lower operating costs.
Project Execution:
Phase 1: Needs Assessment and Planning
The project commenced with an in-depth needs assessment to understand Ms. Mitchell's specific requirements. Our team collaborated closely with her to analyze the fleet's size, cargo capacity, and the range of products being transported. A detailed project plan was then developed, outlining the installation process, training program, and budget allocation.
Phase 2: Procurement and Customization
Following the needs assessment, we procured 10
KingClima Small Truck Refrigeration Units
known for their reliability and energy efficiency. These units were customized to seamlessly fit the small delivery trucks and configured to operate with eco-friendly refrigerants, aligning with Canada's environmental regulations.
Phase 3: Installation and Training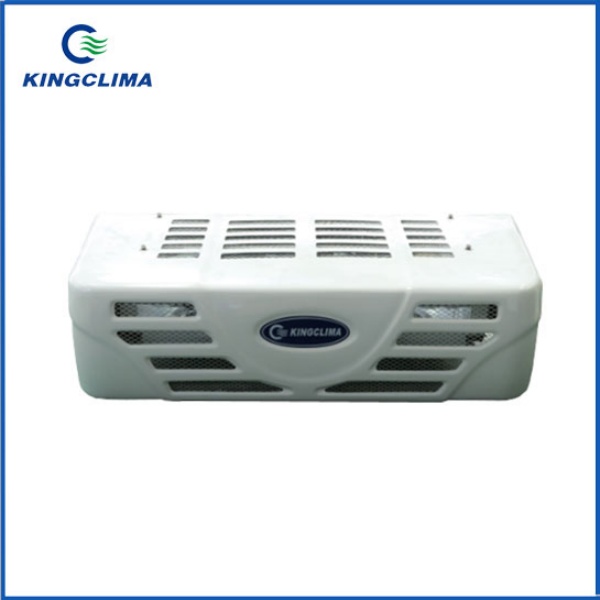 Our experienced technicians installed the refrigeration units in each small truck. Concurrently, we organized comprehensive training sessions for the drivers and maintenance staff, focusing on proper usage, maintenance, and troubleshooting. This knowledge transfer empowered the team to optimize the benefits of the new refrigeration units.
Phase 4: Quality Assurance and Testing
After installation, we conducted rigorous testing and quality assurance procedures to ensure each
small truck refrigeration unit
functioned optimally. This phase included extensive testing to guarantee that temperature control remained consistent, even during demanding delivery schedules.
Phase 5: Ongoing Support and Maintenance
To ensure the long-term performance of the investment, we established a regular maintenance schedule. This involved routine check-ups, timely repairs, and 24/7 technical support to address any issues promptly.
Results and Benefits: A Fresh Approach to Transport
Temperature Control:
The
KingClima Small Truck Refrigeration Units
maintained precise temperature control within the small trucks, ensuring perishable goods were delivered at the required temperatures. This led to a significant reduction in product spoilage and an increase in customer satisfaction.
Operational Efficiency:
The implementation of these units optimized the efficiency of the food distribution fleet. Reduced product losses meant lower operating costs and a notable increase in profitability for Ms. Mitchell's business.
Environmental Responsibility:
By utilizing eco-friendly refrigerants and energy-efficient technology, the project aligned with Canada's sustainability goals, contributing to a reduction in carbon emissions associated with refrigeration systems.
The successful implementation of
KingClima Small Truck Refrigeration Units
for Ms. Sarah Mitchell's food distribution fleet not only met but exceeded the project's objectives. This initiative showcases the potential of innovative refrigeration technology to improve operational efficiency, reduce environmental impact, and enhance the quality of goods transported in the cold chain.