Small Refrigerated Trailer Unit Export to New Zealand
"I need a refrigeration unit that can keep the temperature stable at - 18 ℃. It allows me to sell ice cream on the beach without worrying about the change of temperature that will damage the ice cream."
-----Nokit
A client from New Zealand whose main business is Ice cream on beach. When the business is hot, he often has a long line in front of his ice cream sales vehicle, but this also brings trouble, because the ice cabinet of the car is not enough to support his sales volume all day. Therefore, he bought a second-hand
refrigerated cargo trailer
, but we need to provide him with a reliable and stable
trailer freezer unit
, which can maintain the status of ice cream for a long time.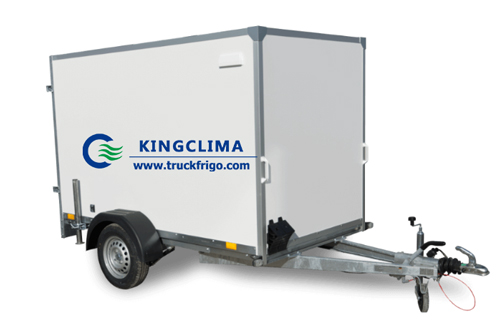 Solution for Nokit's Mobile Cold Trailers Ice Cream Transport
The box size of the
refrigerated trailer
is L3m * W1.8m * H2.1m. The local voltage condition in New Zealand is AC230V 50HZ. Considering all the objective conditions, we recommend our KF20
trailer freezer unit
to him. Of course, considering the transportation costs and after-sales maintenance, he bought two at a time and the other one as a backup.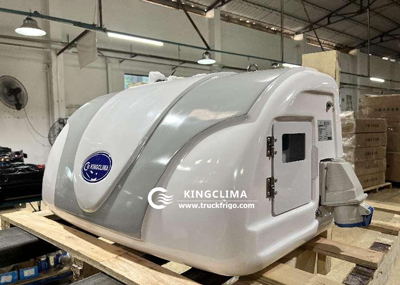 KF20
electric reefer trailer
unit adopts R452a instead of R404a, mainly to protect the environment and reduce the pressure of carbon emissions. It can support up to 15m³ . And the space temperature is maintained at -20℃ and the noise is lower. At the same time, the user can connect the
small refrigerated trailer
refrigeration unit through the Bluetooth by smartphone, and control the temperature change on the mobile phone, as well as detect the operation of the unit.
Finally, I am looking forward to our KF20
semi trailer refrigeration units
bringing a new experience to Nokit and helping him solve his problems.
KINGCLIM has been committed to providing better and more reliable products for the global cold chain transportation industry. We know that for a
small refrigerated trailers
the refrigeration unit has a key point to its cooling performance. KingClima can supply the highest standard quality of
refrigeration unit for small refrigerated trailers
. We hope to become the leader and pioneer of this industry one day.And we believe that this day will come soon. We also welcome the related sales partners join us to cooperate with us!